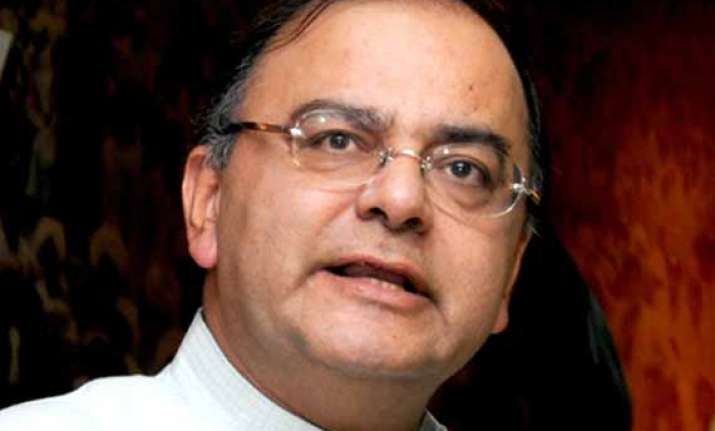 New Delhi: The Gandhis are all at sea and Prime Minister Manmohan Singh may be myopic not to see a "Modi wave," BJP leader Arun Jaitley said Friday, claiming Congress leaders were helplessly watching the juggernaut of BJP's prime ministerial candidate.
In an article on party's website, Jaitley said that a sea of humanity accompanied Narendra Modi on the road show prior to his filing the nomination at Varanasi Thursday.
"It was a show rarely been witnessed earlier. Such unprecedented crowds can never be 'organized'. They have to be self-inspired. When crowds arrive in such mind boggling strength, there is always an element of spontaniety," he claimed.
Referring to the prime minister's remraks that there was no Modi wave, Jaitley said Modi has already addressed over 400 rallies across India and attendance there has been "unprecedented".
He said that a Modi wave was expected in northern, central and western India but it is "enormous amount of goodwill" even in eastern and southern parts of the country "which is leading to a significant increase in the BJP vote".