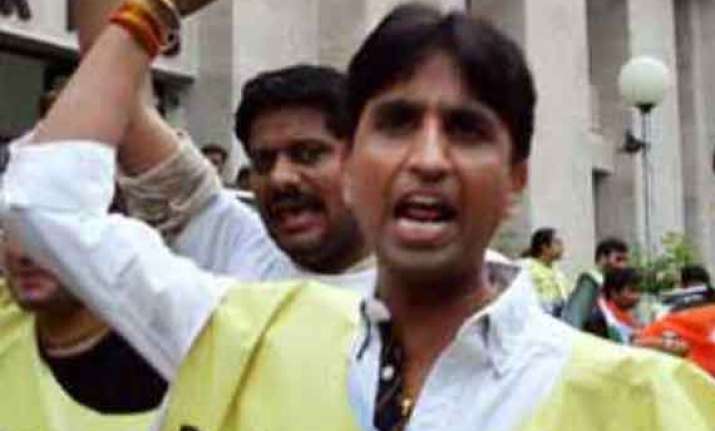 Lucknow: Kumar Vishwas, who is Aam Aadmi Party (AAP) candidate from Amethi, Tuesday alleged that his family had been asked to leave the constituency or face forceful eviction.
According to sources, district police officials late Monday reached the rented accommodation of the AAP leader and asked his wife and other relatives along with the children to leave the constituency.
An official told IANS that this was in line with norms which mandates all non-registered voters, campaigners and supporters of a candidate to leave the constituency after the campaigning has come to an end and ahead of balloting.
Vishwas tweeted that police had threatened to evict his wife, sister and others from their house mid-night. He also dared the authorities to do something similar to Congress campaigner Priyanka Vadra and her supporters.
Senior Election Commission (EC) officials were apprised of the matter late Monday night after which Chief Electoral Officer (CEO) Umesh Sinha is said to have taken a "view on the matter".