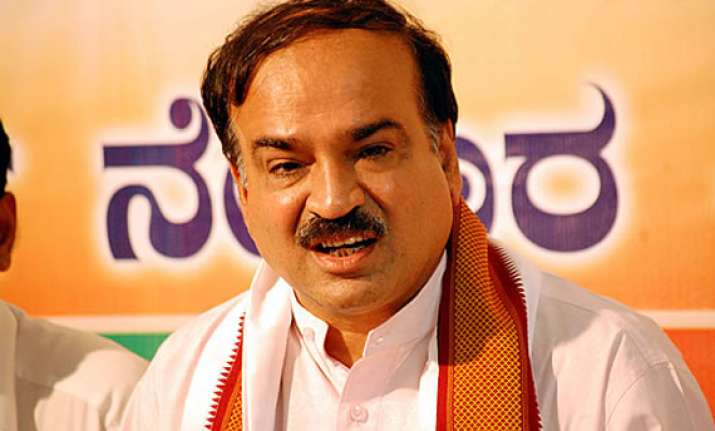 Bangalore: Terming Karnataka, Uttar Pradesh and Bihar as key states to help BJP win the 2014 elections, senior leader Ananth Kumar has said Narendra Modi was as popular in this southern state as in Gujarat.  
Kumar dismissed as "kite-flying" the reports about a survey by RSS mouthpiece 'Organiser' finding Rahul Gandhi to be more popular than Modi in south India (which has 132 Lok Sabha seats), saying that the BJP Prime Ministerial candidate was "popular across the country from Kanyakumari to Kashmir, and from Kutch to Kohima".
As per the survey, published in a recent issue of the weekly, Modi is the top choice of voters for the Prime Minister's post except in south India where Gandhi enjoys an edge.
"I don't know anything about such surveys and I don't think that RSS conducts any such surveys.
All I can say is that Modi is popular across the country... and the psyche of India is uniform on this front and this view is not fractured," the BJP leader told PTI in an interview.