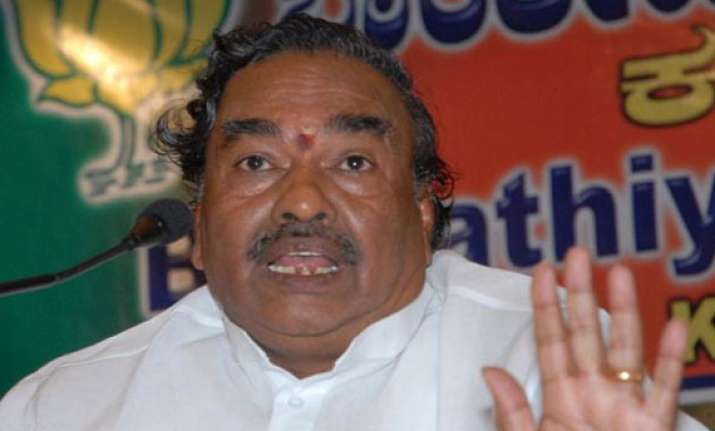 Shimoga (Karnataka), Dec 18: Karnataka Bharatiya Janata Party president and deputy chief minister K. S. Eshwarappa Monday joined the growing number of BJP leaders in the state to face probe into corruption charges.
Karnataka police attached to Lokayukta (ombudsman) Monday filed a First Information Report (FIR) here marking the formal beginning of the probe into charges that Eshwarappa had amassed wealth disproportionate to his known sources of income.
Shimoga, about 280km north of Bangalore, is Eshwarappa's hometown.
The FIR was registered on a complaint by a Shimoga advocate B. Vinod in the Lokayukta court which has directed the police to complete the probe and submit a report by Feb 4 next.
Shimoga is also the political base of former BJP chief minister B. S. Yeddyurappa who too is facing over a dozen cases of corruption. He was forced out of chief minister's chair July last year over mining bribery charges.
While Yeddyurappa quit BJP Nov 30, around 20 BJP legislators, including several ministers, are fighting corruption cases in Bangalore courts.
Eshwarappa has denied the charges against him and has welcomed a probe.