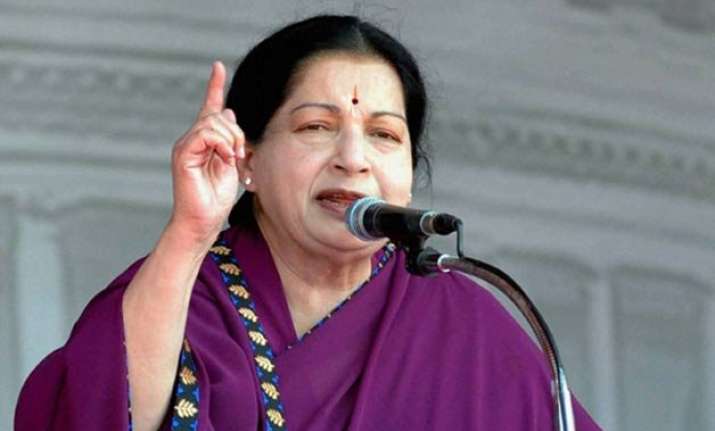 Chennai: AIADMK leader J Jayalalithaa may return as Tamil Nadu's Chief Minister on May 23, two weeks after being acquitted by Karnataka High Court in disproportionate assets case.
AIADMK legislator P Vetrivel, who represented Radhakrishnan Nagar constituency in North Chennai, resigned from the state assembly, paving way for Jayalalitha's anointment.
Tamil Nadu Assembly Speaker P Dhanpal accepted the resignation of Vetrivel, who represented Radhakrishnan Nagar in North Chennai. A release from the assembly, issued by its secretary AMK Jamaludeen, confirmed the development.
Neither the party nor Vetrivel offered any reasons as to why he resigned.
Partly MLAs will meet on May 22, possibly to formally choose Jayalalithaa as their legislative party leader.
If reports are to be believed she could be sworn in as chief minister on the same day or on next day.
On May 11, the Karnataka High Court upturned the trial court conviction and cleared Jayalalithaa of all charges in the graft case.
However, the Karnataka government had announced that it would challenge Jayalalithaa's acquittal in the Supreme Court.
Jayalalithaa had in past represented the temple town of Srirangam in the assembly. After the trial court convicted her and sentenced her to four years in jail, she had resign. But the party managed to retain the seat through a byelection by a huge margin.