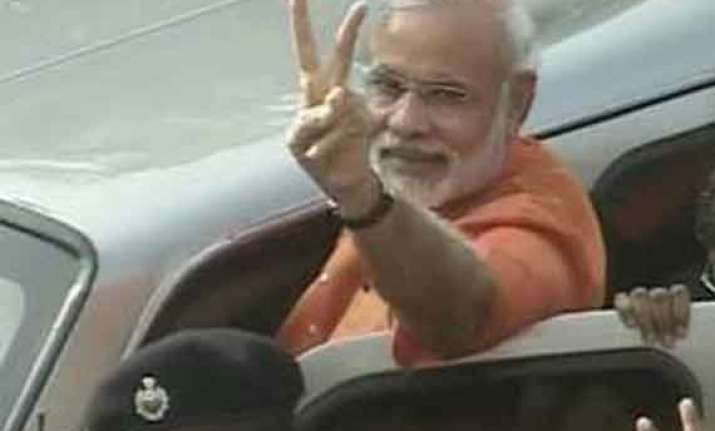 Ahmedabad: "India has won! good days are ahead," BJP's Prime Ministerial candidate Narendra Modi said today in his first reaction to the poll trends that indicate an impending BJP victory in the Lok Sabha polls.  
"India has won! Bharat ki Vijay. Ache din ane wale hai (good days are ahead)," Modi, who is all set to become the Prime Minister, tweeted.
Modi later met his mother to seek her blessings.  He tweeted, "Sought blessings from my Mother". In another tweet, he said, "Sharing a 'Vijay Geet' that captures the mood today."
"I look forward to receiving your good wishes on the specially created Victory Wall," he said, while sharing a wall where people have started giving their comments congratulating him for the phenomenal victory his party achieved under his charge.
In initial trends, BJP alone was leading/won in 280 seats --its best-ever tally in Lok Sabha polls, while NDA is set to cross the 300-mark.