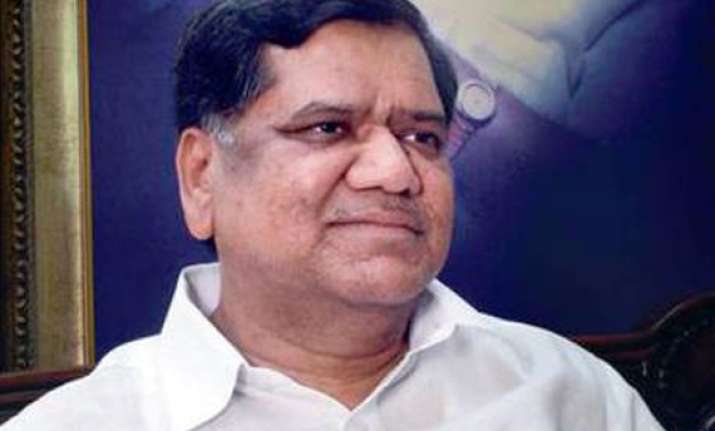 Bangalore, Jan 25: Karnataka Chief Minister Jagadish Shettar Friday met Governor H.R. Bhardwaj and said he has not been asked to prove his majority though 13 BJP legislators have quit the assembly.
"The governor brought to my notice the resignation of the 13 legislators. I have assured him that I have the majority and that there is no problem for the government," Shettar told reporters.
Ahead of the meeting, Bhardwaj had said that "if necessary I will direct the chief minister to prove his majority."
Shettar said Bhardwaj had accepted the government's invitation to address the joint sitting of the legislature Feb 4.
The 10-day session is the first this year and it is customary for the governor to address it detailing the government's programme for the year.
Shettar is scheduled to present the budget for 2013-14 Feb 8.
Bhardwaj asked Shettar to meet him following the decision of the 13 legislators, all loyalists of former BJP chief minister B.S. Yeddyurappa, to quit the assembly.
Their decision to quit is part of a plan to prevent Shettar from presenting the budget.
Yeddyurappa, who quit the BJP and the assembly Nov 30 to head the Karnataka Janata Party (KJP), wants Shettar's ministers to resign and not go in for the budget session as elections are due in May.
C.M. Udasi and Shobha Karandlaje, who resigned from the Shettar ministry Wednesday, are among the 13 legislators.
The resignation of the 13 legislators, which the speaker has no option but to accept, would bring down the BJP's strength to 105, including the speaker, in the 225-member assembly.
Of the 225, 224 are elected and one is a nominated member.
The effective strength of the assembly now is 223 as two -- Yeddyurappa and another BJP legislator Haladi Srinivas Shetty -- have quit.
The BJP has the support of one of the seven independent members who is a cabinet minister.
The party is said to be wooing the other six independents to back it.
The Congress has 71 members and the Janata Dal-Secular 26. The two parties are also opposing Shettar's move to present the budget.
While the speaker and his office have remained silent on his whereabouts, Sports and Youth Affairs Minister Appachu Ranjan said that he had gone abroad and would return Jan 28.