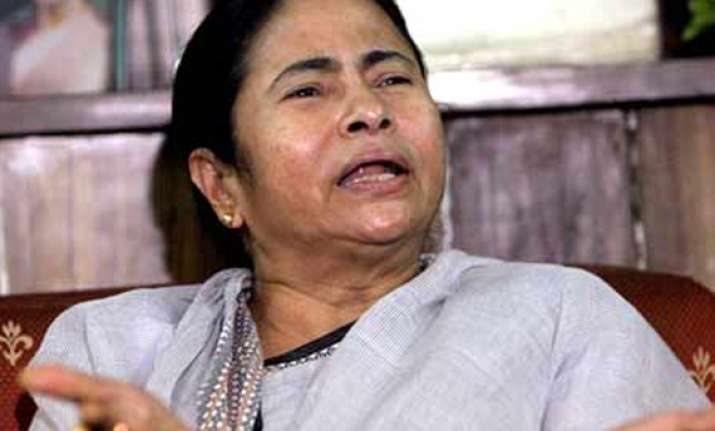 New Delhi, Nov 24: Opening multi-brand retail to foreign investment may require further discussion as the government needs to protect farmers' interest, West Bengal Chief Minister and Trinamool Congress chief Mamata Banerjee said, ahead of the Cabinet meeting on the issue today.

"We are always pro-farmers. We can keep the country smile only because of farmers and industry. Let industry smile, let agriculture also smile.

"...there are some matters (foreign direct investment in retail) which may need further discussion. Let the matter come in our party, we will discuss it in our Parliamentary Committee," Banerjee told reporters at the ongoing India International Trade Fair (IITF) here.

At the IITF, she was accompanied by Commerce and Industry Minister Anand Sharma and Rural Development Minister Jairam Ramesh.

Earlier in the day, Sharma had discussion with the West Bengal Chief Minister whose party is an important UPA ally at the Centre. Sharma was trying to take her on board on the politically sensitive issue of FDI in retail.

Banerjee said her party colleague and  Railway Minister Dinesh Trivedi would speak on the issue in the Cabinet meeting.

Allowing FDI in multi-brand retail, upto 51 per cent as proposed by the Industry Ministry,will pave the way for opening of global retail stores like Wal-Mart,Carrefour and Tesco in major Indian cities.

The FDI cap in the single brand is also likely to be raised to 100 per cent.