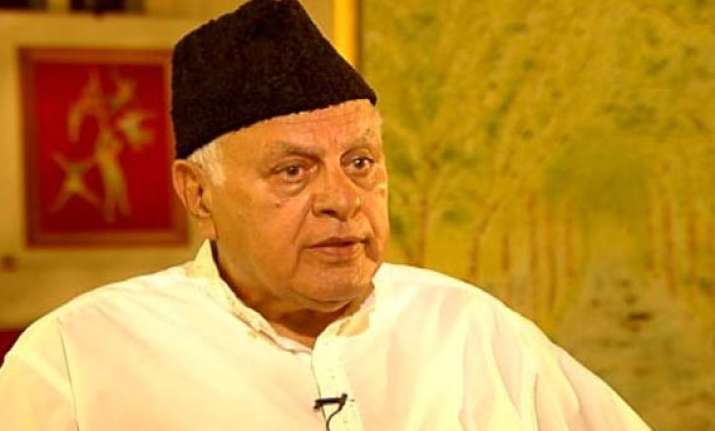 Jammu: Refuting reports about his remark over people of Kashmir, whom he allegedly dubbed as 'maha chor', Union Minister Farooq Abdullah today said he was misquoted by the media.
"Kashmiri (people of Kashmir) are not only thieves, but maha chor (biggest thieves)," Farooq had said at a function in Delhi yesterday over the issue of power theft in the country.  
"I had never said that Kashmiris are maha chor (big thieves)," the Union Minister today told reporters here.  "There is lot of pilferage of power. Many of our people are stealing electricity. But I never said anything like that Kashmiris are thieves," he said.
He said, "It (pilferage of electricity) happens all over the country. Biggest transmission and distribution losses are in Jammu and Kashmir."
Expressing dismay over the media reports, Farooq said, "I am sad that I was misquoted by the media."