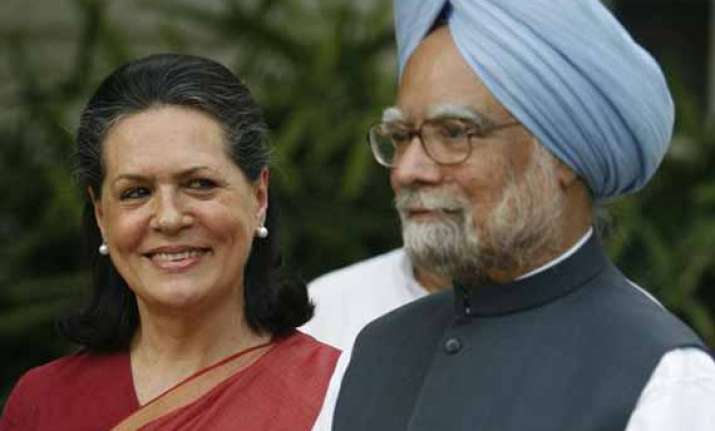 Ten years ago, on May 18, 2004 to be precise, the Central Hall of the Indian parliament witnessed political theatrics of an exceptional variety.
Two hundred Congress leaders extremely dejected, feeling almost orphaned, desperately pleading with Congress president Sonia Gandhi to reconsider her "renunciation", sat on one side of the rectangular table.
Ten years is a long time in the history of a political party. Since memories have faded, it is instructive to recall.
Mani Shankar Aiyar, on the verge of tears, said that voters had identified the party with her. "We have been saying that a vote for us is a vote for Sonia Gandhi. The inner voice of the people of India says that you have to be the prime minister of India. Can we move forward without you," he asked.
Party spokesman and newly elected MP Kapil Sibal told Sonia: "We have faith in you and no one else."