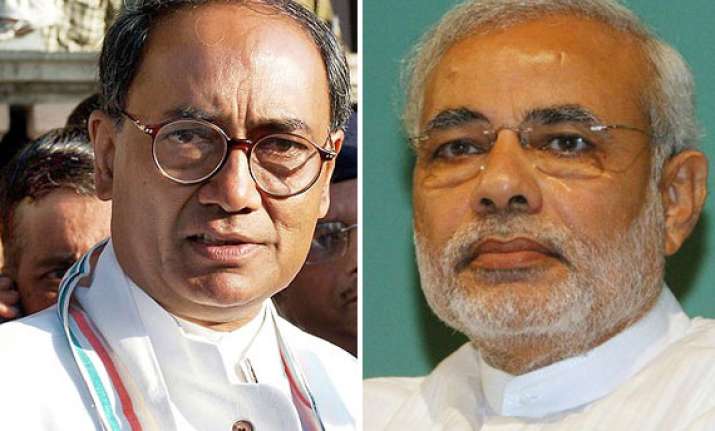 New Delhi: Slamming as "fascist" Gujarat Chief Minister Narendra Modi's pitch for a "Congress Mukt Bharat", Congress leader Digvijay Singh today reached out to all non-BJP parties on the plank of secularism.  "Isn't Modi and now BJP's slogan of Congress Mukt Bharat Fascist?
For would all other non-BJP, non-communal political parties pl respond," Singh said on microblogging site Twitter.  Singh's bid to reach out to "all non-BJP, non-communal parties" comes at a time when there is a realisation in both national parties that the next Lok Sabha election could ultimately be a game of alliances.
While Congress had added a new ally JMM in the UPA kitty a few months back, Subramanian Swamy's Janta Party announced its plan to merge with the BJP a few days back. 
Addressing a rally in Hyderabad recently, Modi had invoked the legacy of N T Ramarao urging all non-Congress parties to come together with apparent specific signal to TDP to join the NDA bandwagon.