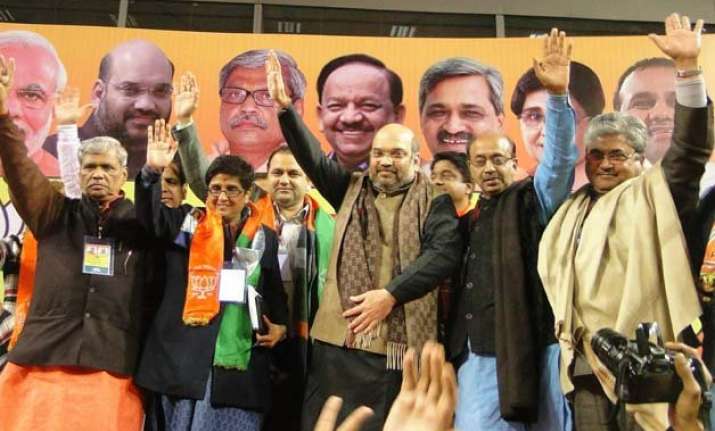 New Delhi: Bharatiya Janata Party (BJP) president Amit Shah Wednesday said the party will get two-thirds majority in the upcoming Feb 7 Delhi assembly polls.
Addressing a conference of party workers in east Delhi along with BJP's chief ministerial candidate Kiran Bedi, Shah attacked the opposition for indulging in "politics of falsehood".
"Politics of falsehood will not succeed in Delhi and we shall gain two-thirds majority by virtue of our achievements," Shah said, directing party workers to contact 30 families daily and convince them to vote for the BJP.
"If we have to win the elections, then our organisation at the booth-level should be very strong. We should contact 30 families every day and request them to vote for BJP," Shah said.
"They should also apprise the people about the achievement of Modi government," he added.
Meanwhile, Bedi said that if she was elected the chief minister of Delhi, her first priority would be to address the issue of women security.
"After the formation of BJP government in Delhi we shall take all the necessary steps for this purpose," Bedi said.
Delhi goes to poll Feb 7 and the results will be declared Feb 10.