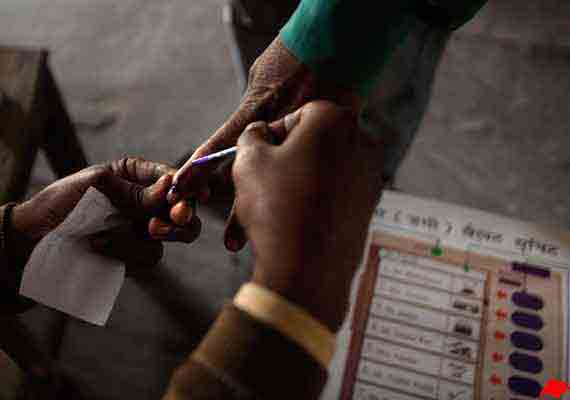 New Delhi: The Delhi election commission today allowed extension of time for polling in those booths where voting started late due to snag in electronic voting machines.
Long queues of voters were noticed  at many polling booths well past the voting deadline of 5 pm.
Around 66 per cent polling was recorded in the Delhi assembly election on Wednesday even as long queues of people were seen at the booths past the voting deadline of 5pm.
A polling official said,  people who queued before 5 pm were allowed to vote. .
"Around 66 per cent polling has been recorded. But the figure may change as we are compiling all the data. Around 70,000 people are still standing in queue," a senior official of Delhi Election Commission said.
In 2008 assembly polls, the overall voting percentage was 57.58 per cent.