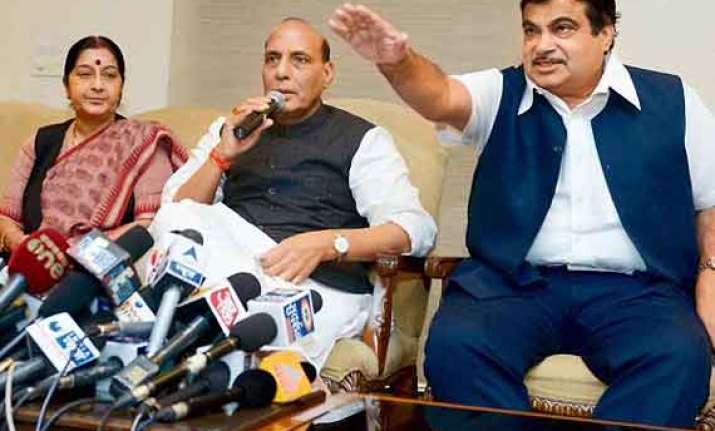 New Delhi: BJP top brass today went into a huddle to discuss the possibility of the party forming the government at the Centre and changes in the organisation ahead of counting of votes on May 16.
BJP leaders also discussed the possibility of seeking the support of some allies including the BJD, AIADMK and NCP.  
The party has already made it clear that it is not averse to receiving the support from any party which even has a single MP and will welcome it if it supports the BJP agenda.  
Senior BJP leaders held a series of meetings in the capital since morning with party President Rajnath Singh meeting Sushma Swaraj at her residence here, before she flew to Bhopal.
Former BJP chief
Nitin Gadkari
also met her today.