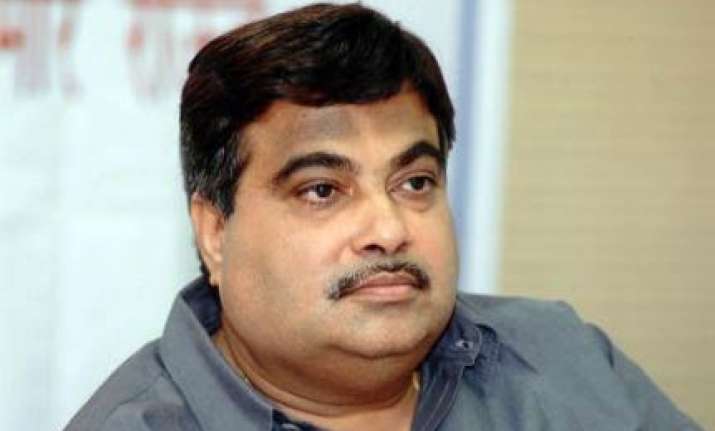 New Delhi, Feb 12 : Claiming that Congress chief Sonia Gandhi's "tall promises" to curb corruption were proving "hollow", the BJP today alleged that "scandals and scams" to the tune of Rs 58,000 crore had occurred in the North-East and demanded a time-bound probe into them.
"Sonia Gandhi had made tall promises against corruption. They are so hollow that not only are the central leaders corrupt, even the Chief Ministers of Congress-rule states are making money," BJP President
Nitin Gadkari
told reporters here.
He released a report by his party's "fact finding team" on various "scams" taking place in the North-East. The report claimed that if the level of corruption in the region was quantified, it could be to the tune of Rs 58,000 crore.
"It is unfortunate that all the scandals and scams are taking place in Congress-ruled states," he said.
The BJP leader said since Prime Minister Manmohan Singh represents the North-East in Parliament, it was his "responsibility" to check the scams which were hindering the pace of development in the region.
Gadkari said the report of the BJP team was based on evidence collected using the Right to Information.
He said while Leaders of Opposition in Lok Sabha and Rajya Sabha would meet the Prime Minister in this regard, he would personally lead a delegation to the President to submit the report.
"Our demand is that government should conduct a time-bound probe into the loot in North-East by Congress governments," he said. The BJP President said he would soon discuss the pending and upcoming CAG reports on North-East with party leader M M Joshi who is heading Parliament's Public Accounts Committee.
"I would request him to take up the reports in PAC and issue necessary instructions to the government," he said. The party also demanded setting up of special courts to deal with the issue of corruption in the region to ensure speedy disposal of cases. PTI