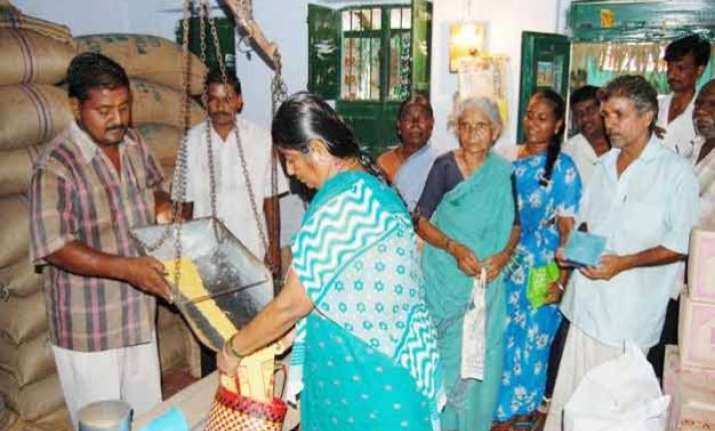 Shimla: Himachal BJP today alleged a major scam in purchase of pulses under Public Distribution System (PDS) and accused the state public undertaking Food and Civil Supplies Corporation of purchasing pulses at much higher rates to benefit a firm.
Talking to media persons here, state BJP general secretary Randhir Sharma said that the government was providing three pulses under the subsidised ration scheme but the state Food corporation invited tenders for nine pulses, leaving the selection of three pulses to the minister (food and supplies) without setting any parameters and questioned the rationale of the decision.
As per the tender notice, the required quantity of pulses has been placed between 3500-4000 metric ton (MT), he added.
He said that quotations were invited for nine pulses on April 16 but the tender was cancelled as one of the firms could not complete the formalities and it was cancelled again as the same firm did not quote the lowest price.
It was finally opened on June 4 and the tender of the said firm was accepted for two pulses, he alleged, adding that this was the reason that the pulses were not available in the month of June.
BJP said that the pulses including Dal Chana, Kabuli Chana and Kali Masoor would be purchased at Rs 69.93, Rs 66.96 and Rs 93.01 per Kg respectively while Rajma which costs Rs 72-75 per Kg is not being purchased by the government.
He said that another firm which did not participate in the tender is supplying Dal Chana at Rs 56.16 per Kg to the State welfare department but the Corporation did not withhold the tenders in spite of the Firm informing about the lower prices and willingness to supply Dal Channa at Rs 59.16 per Kg (including Rs 3 as extra for packaging), which is still Rs 10 less per Kg less than the rate, the tenders were not cancelled.
Demanding cancellation of the tenders, he asked the government to explain that why Rajma which cost less was not being procured and also clarify that why the tenders which were earlier given for one month were extended to 3 to 6 months, especially when the Union Government had decided to import pulses and another firm was willing to give the pulses at lower rates.
Sharma also demanded roll back in hike in VAT on diesel and status report of the power projects being sold by JP to Jindal steel be made public, especially the status of LADA (Local Area Development Authority) money and other liabilities of the company.