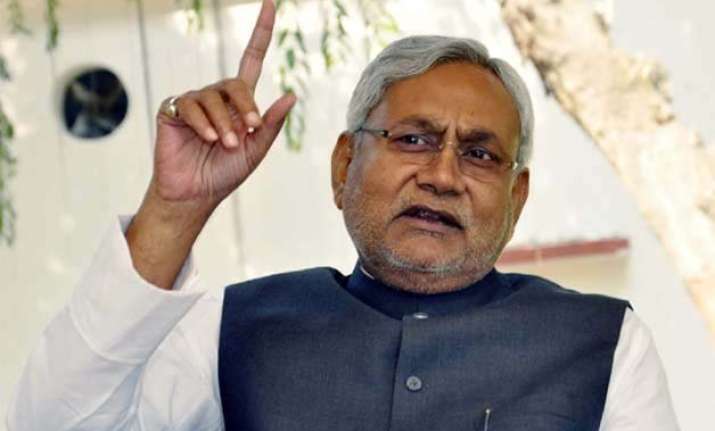 New Delhi: Bihar Governor K N Tripathi today invited JD (U) leader and former Bihar chief minister Nitish Kumar to form the government in the state.
He has been given three weeks time to prove his majority on the floor of the house. Kumar will take oath on Sunday 5 pm (February 22).
Kumar has promised good governance once he takes over as chief minister and apologised for his decision to quit last year after his party's rout in the Lok Sabha elections.
"I want to assure the people of Bihar that I will serve them in the same spirit I did for eight and a half year. Good governance was and will remain my priority. I also apologise for my decision to quit. I will never take an emotional decision again. Now I am ready to lead from the front," Kumar told reporters.
Earlier in the day, former Bihar Chief Minister Jitan Ram Manjhi resigned from his post ahead of the trust vote that he was slated to seek in Bihar Assembly.
ALSO READ: I resigned because my MLAs received death threats: Manjhi
Manjhi sprang a surprise by making an unscheduled visit to Raj Bhawan around 10 AM. He returned to his One Anne Marg residence after a brief 15-minute meeting with the Governor.  
Manjhi's sudden decision of resignation apparently follows his realisation that he does not have the numbers to prove the majority.
Our stand has been vindicated, former chief minister Nitish Kumar said while reacting to Manjhi's resignation.
He said that the "BJP game plan has been exposed".
BJP has 87 MLAs in the Assembly. The magic figure is 117 in the Assembly, whose effective strength at present is 233. Manjhi had the backing of eight MLAs – four others have been debarred. On the other side, Mr. Nitish Kumar has the backing of 128 MLAs.