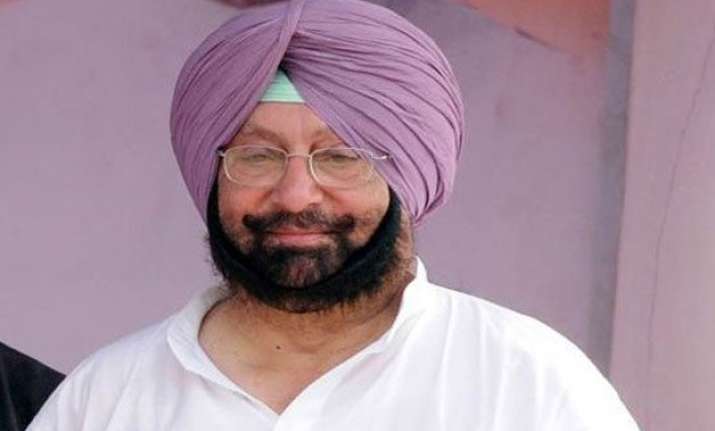 New Delhi: Congress deputy leader in Lok Sabha Amarinder Singh today asked Subramanian Swamy not to sabotage the Rafale deal for "settling scores", a day after the BJP leader threatened to move court against it.
"This statement is obviously for settling scores with the Prime Minister for not being taken into the cabinet", he said, asking, "Does his personal requirement come before that of the nation?"
Welcoming government's decision to buy Rafale jets from France that will help strengthen the Indian Air Force, Amarinder told Swamy, "For heaven's sake put your personal agenda aside for a while as this concerns the defence of the nation."
Prime Minister Narendra Modi, who is in France, and French President Francois Hollande had yesterday agreed to work out an Inter-Governmental Agreement bypassing the protracted negotiations for purchase of 126 such jets.
Swamy had yesterday threatened to take legal recourse if government went ahead with Rafale jet deal with France, saying there were shortcomings in the fighter aircraft.
Singh said the purchase of 36 jets to equip two squadrons, was crucial for strengthening the IAF, as are the others which are to follow.
"The Chinese air force has a 3:1 superiority over us, and against a minimum requirement of 45 squadrons, the IAF has only 32," the former Punjab Chief Minister pointed out, saying of these 32 are MIG 21s which were first introduced in 1965 and have outlived their life-span.
Amarinder said the country's defence forces were badly short of modern and sophisticated equipment and weapons. He said that the Armoured Corps has no fresh first line ammunition, the Infantry needs a new rifle, as the INSAS is not liked by the troops as they consider it ineffective.
"For the AK 47, used extensively on the counter infiltration grid we have to import ammunition as we are not making any in India", he pointed out, adding, "all major armies of the world use the 155 Howitzer as the standard medium gun."