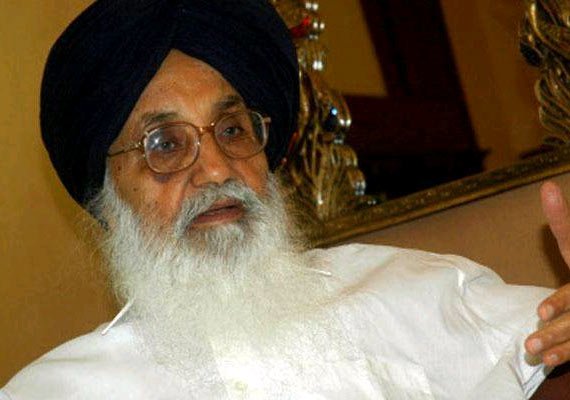 Chandigarh: Against the backdrop of the BJP breaking its political alliances in Maharashtra and Haryana in recent weeks, Punjab Chief Minister Parkash Singh Badal Friday said that the Shiromani Akali Dal would remain an integral part of the BJP-led NDA.
Talking to media after an event in Ludhiana, 120 km from here, Badal said that the ties between the Shiromani Akali Dal, the BJP and the National Democratic Alliance were time-tested.
"The SAD-BJP alliance is everlasting and the two parties should not be seen as different from each other. The tried and tested alliance between both the parties is a unique phenomenon of the Indian democratic system, which has passed every litmus test in last few decades," Badal said.
He was asked if there was a strain in the ties between the Akali Dal and the Bharatiya Janata Party. He added that the relationship between the two alliance partners was very strong, impeccable and cordial.
Bharatiya Janata Party (BJP) leader and former Amritsar MP Navjot Singh Sidhu recently criticised the Akali Dal for siding with the Indian National Lok Dal in the recent Haryana assembly polls and not going with the BJP.
The Akali Dal and BJP have been running an alliance government in Punjab since 2007.