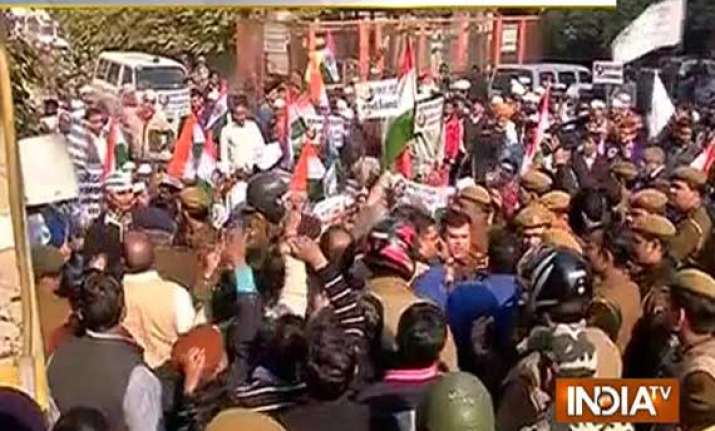 New Delhi: The Aam Aadmi Party (AAP) workers today protested outside the residence of senior BJP leader and leader of opposition in Rajya sabha Arun jaitley alleging that he is trying to destabilize the Kejriwal government.
The protestors alleged that BJP feels threatened by the increasing popularity of AAP  and that's why the party is trying to topple the AAP government.
The protestors were carrying placards that asked Arun Jaitley to stop the horse trading of MLAs.
BJP activists soon launched a counter-protest at the same spot, alleging that AAP was just protesting with an eye on the upcoming Lok Sabha elections.
"AAP's allegation against Jaitley is totally baseless.  They are just doing vote-bank politics with an eye on Lok Sabha elections," Harish Khurana, a BJP leader, said.