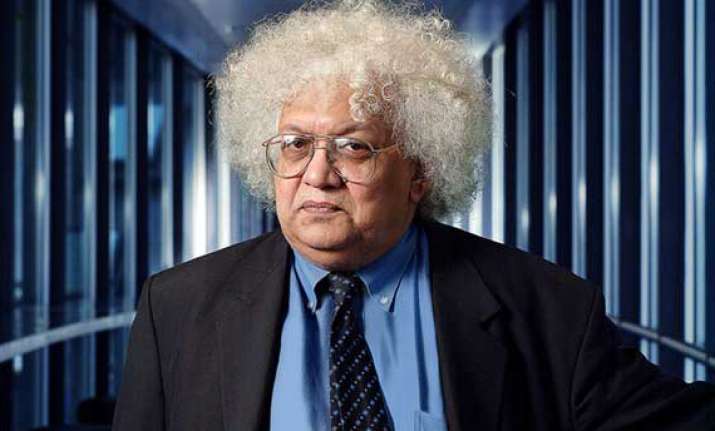 New Delhi: The coming Lok Sabha election "is more crucial" than the 1977 election that for the first time ended the Congress rule nationally, economist Lord Meghnad Desai has said.
"This may be the first time someone born after independence will (become) the prime minister," Lord Desai said here, referring to BJP's prime ministerial candidate Narendra Modi who was born in 1950.
"We ought to take these elections seriously. It is more crucial than the 1977 election when the idea of India was at stake," said Lord Desai, emeritus professor of economics at the London School of Economics.
Also a Labour party peer in Britain, Lord Desai and other experts added that the debates ahead of the April-May Lok Sabha election were focused on personalities, not issues.
They were taking part in a debate on democracy at the India Habitat Centre. The speakers included Lord Meghnad Desai and Sudheendra Kulkarni.