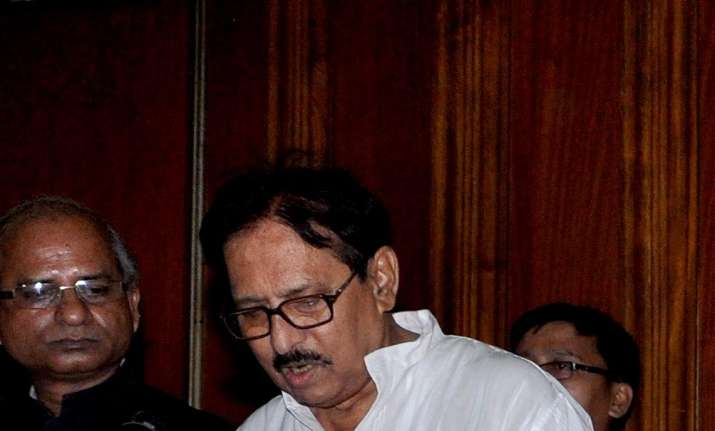 West Bengal's major opposition forces Congress and Left Front on Tuesday decided to move a no-confidence motion against assembly Speaker Biman Banerjee, accusing him of being partial to the ruling Trinamool Congress and not granting enough time to speakers from the opposition benches.
The leaders of the Congress and LF said they would send a letter to the assembly on the issue.
Leader of the Opposition Abdul Mannan, of the Congress, said the assembly in the parliamentary system is said to belong to the opposition, and so it was imperative that the Speaker should be neutral while conducting the proceedings.
On a number of occasions, the opposition MLAs have either not been allowed to speak or prevented from raising serious issues, he said.
Leader of Left Front legislature party Sujan Chakraborty said they, as also the Congress, have on a number of occasions boycotted all party meetings called in the assembly as the ruling party refused to give the due importance to the opposition.
However, the Trinamool denied the allegations, and called it "only a drama".
"The accusations levelled against the Speaker is totally baseless. The opposition is only interested in drama," said Parliamentary Affairs minister Partha Chatterjee.