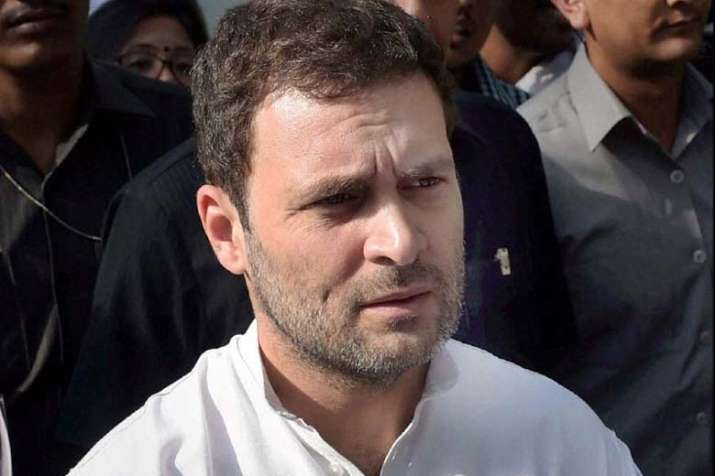 Congress President Rahul Gandhi on Thursday taunted Prime Minister Narendra Modi, saying "scamsters" Lalit Modi and Nirav Modi had a common "NaMo" link.
In a widely shared tweet, Gandhi wrote about their flight from India: "The scamster's escape formula: La(Mo)+Ni(Mo) -----> Bha(Go)".
The Congress took a dig at the Modi government, saying it had given a new meaning to the word 'Udaan' -- the government's low-cost flying scheme.
"If all the layers of this scam are opened up, the scam will go up to Rs 30,000 crore. Modi government's new buzz word 'Udaan' has found a new meaning - every scamster can flee and fly undetected and unchecked."
The scamster's escape formula:

Na(Mo)
La(Mo) + Ni(Mo) -----> Bha(Go)#ModiRobsIndia

— Rahul Gandhi (@RahulGandhi) February 16, 2018