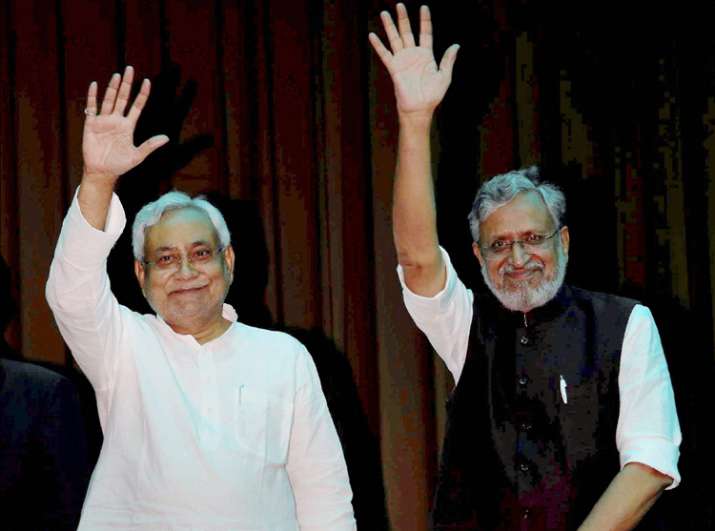 Nitish Kumar did not consult or even informed Janata Dal (United) leaders ahead of his decision to join hands with the Bhartiya Janata Party (BJP) to form government in Bihar, senior party functionaries said on Thursday. As political equations changed in Bihar within hours on Wednesday, some of the senior JD(U) leaders gathered at former party president Sharad Yadav's residence here on Thursday to chalk out future plans. Rajya Sabha MP Ali Anwar, who was first JD(U) leader to publicly voice his disagreement, said that none of the senior party leaders, including Sharad Yadav, were informed in advance about the decision. 
"Nitish Kumar did not talk to me before taking the decision. Others, including Sharad ji, are also saying the same thing. We are surprised," Anwar said after the meeting at Sharad's residence. 
"Sharad Yadav had called us as he is the leader of JD(U) Parliamentary party. We met and discussed issues that are being talked about in media," he said. "Sharad ji is worried, we have also expressed worries."
Bihar Chief Minister Nitish Kumar unexpectedly resigned yesterday, but joined hands with friend-turned-foe-turned- friend BJP to reclaim the government. 
Another JD(U) leader Arun Kumar said the tie-up with the BJP is Nitish Kumar's personal decision as party was not consulted. 
"This is Nitish Kumar's personal decision. Nitish Kumar did not consult with JD(U) leaders or functionaries. We are worried, Sharad ji will meet party leaders in one or two days to know their opinion," the party General Secretary said. 
Kerala JD(U) president M P Veerendra Kumar today expressed shock over Nitish Kumar's decision and said the state unit does not agree with the step. 
"Shocking decision. We told Sharad Yadav ji to talk and resist fascist forces and take a national view. Kerala unit of the party does not agree with Nitish Kumar's decision," Veerendra Kumar said. "Kerala unit would not follow the chief minister into the NDA fold, no matter the price."
Kumar appealed to all JD(U) MPs including Sharad Yadav to denounce the decision and quit the party. He even offered to resign from his Rajya Sabha seat. The Rajya Sabha MP also said it was unfortunate that Nitish allied with those having "fascist tendencies", contrary to the expectations of people, party men and the party resolution adopted in the last national conference. 
Similar reports came from Maharashtra unit with state JD(U) president and MLC Kapil Patil being upset with Nitish Kumar's decision. Patil today said will decide future course of action in party meet soon.
With reports suggesting that 5 Muslim MLAs also opposing Nitish's move, the Chief Minister found support in Firoz Ahmad. An MLA from West Champaran district's Sikta Assembly seat, Ahmad said JD(U) should have ended the alliance with the RJD much sooner. On Ali Anwar, he said the Rajya Sabha MP is looking for "another home" as his term is ending soon. 
The JD(U) is not the only party where voice of dissent was being raised. RJD MLA Maheshwar Prasad Yadav held party supremo Lalu Prasad Yadav's putra-moh (love for his son) responsible for the party's downfall.
"Extra involvement in his family and his son - his putra-moh - became the reason of his downfall," he said. "Our party's senior leadership had suggested Tejashwi Yadav's resignation to save the alliance, but Lalu Yadav and Tejashwi Yadav were stubborn. We didn't expect Nitish Kumar to take such a huge step."