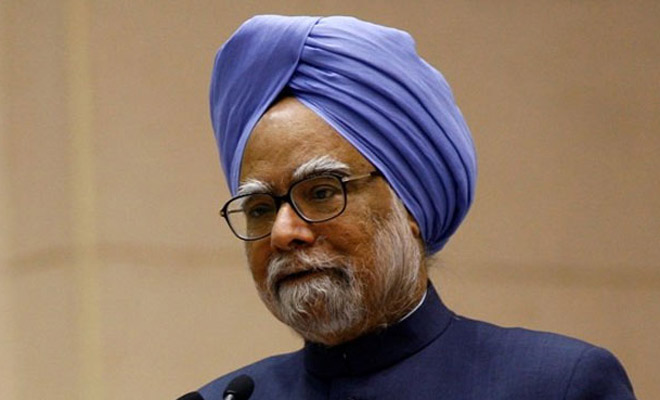 Former Prime Minister Manmohan Singh on Tuesday targeted the central government for its November 8 decision to demonetise high-value currency notes, saying the move had resulted in a slowdown in the country's growth. In his intervention at the meeting of the Congress Working Committee, the highest decision making body of the party, Singh said that the economy was running on just one engine of public spending, suggesting that private sector investment had virtually collapsed.
Singh expressed serious concern over the situation, particularly the impact on job creation, laying the blame of the slowdown on the demonetisation announced by Prime Minister Narendra Modi on November 8 last year.


Singh also pointed to the decline in the economic growth as depicted in the last quarter GDP numbers. The former PM said that the Gross Value Addition (GVA) is the true sub-measure of economic activity and it has experienced a steep and sustained fall. "Private sector investment has collapsed and the economy is running on just one engine of public spending," he said at the meeting, chaired by Congress President Sonia Gandhi.
He further said that the GVA growth of industry has fallen from 10.7 per cent in March 2016 to just 3.8 per cent in March 2017, a decline of nearly seven percentage points of growth. "The most worrisome aspect of all this is the impact on job creation. Jobs have been extremely hard to come by for the youth of the nation," he said.
Singh noted that the construction industry, which is one of the largest employment generators in the country, has suffered contraction. This, he said, "implies loss of millions of jobs for the nation's workforce".
This isn't the first instance when Singh has made public his views against the government's demonetization decision. In an address in Parliament two weeks after the government's drastic measure, Singh termed the notes ban as "legalized plunder" and a "monumental management failure".
"The way this scheme has been implemented is a monumental management failure and in fact it is a case of organised loot and legalised plunder," Singh had told the Upper House of Parliament, adding that the shock move could have a two percentage point hit on the GDP.
India's economy grew 6.1 per cent from in the first quarter of 2017 – January to March – government data showed on Wednesday. In the previous quarter – October to December – India's GDP was 7 per cent.