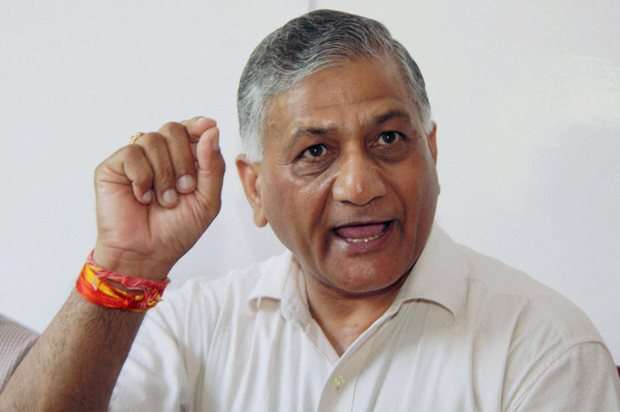 Union minister General V K Singh has defended his 'mental state' remark on Ram Kishan Grewal, the ex-serviceman who committed suicide at Jantar Mantar in protest against the alleged discrepancy in implementation of One Rank One Pension (OROP).

 

Reacting to Grewal's suicide, Gen V K Singh had remarked on Wednesday that there was a need to investigate the condition of the deceased ex-serviceman's mental health.
"He has committed suicide. No one knows the reason behind it. OROP is being shown as the reason. What his mental state was we do not know. Let it be probed first. OROP should be kept above politics," he said. 
Singh's statement had stirred a huge political controversy with both Congress and Aam Aadmi Party accusing him of insulting the deceased soldier.
General V K Singh, however, has defended his remarks in a Facebook post. 
Clarifying his remark, General V K Singh said, "It is important to understand that mental condition plays the most critical role in a person's suicide. The most common factor which leads to suicides is untreated depression. Don't take my word for it. This is in the professional opinion of leading psychologists around the world. And it happens to the best of us."
"Having said that, our society considers depression as taboo. Those suffering from it, and people around them are reluctant to talk about it. I can say this without a shred of doubt that had someone come forward to help Ram Kishan Grewal at the right time, he would still be with us," he added.

 

Demanding a fair investigation into the circumstances leading to the  suicide of  Ram Kishan Grewal, Gen V K Singh further wrote, "Our soldiers rightfully deserve OROP, and we have all been part of the struggle to claim it from previous governments. But can it be true that our soldiers have been driven to commit suicide out of disillusionment with the same government which has taken initiatives to make OROP a reality? Or was Ram Kishan Grewal pushed to the edge by some other elements that sensed political opportunity in his death? Who was with him at the time when he was contemplating suicide? And who brought the poison to him? A fair investigation is the need."