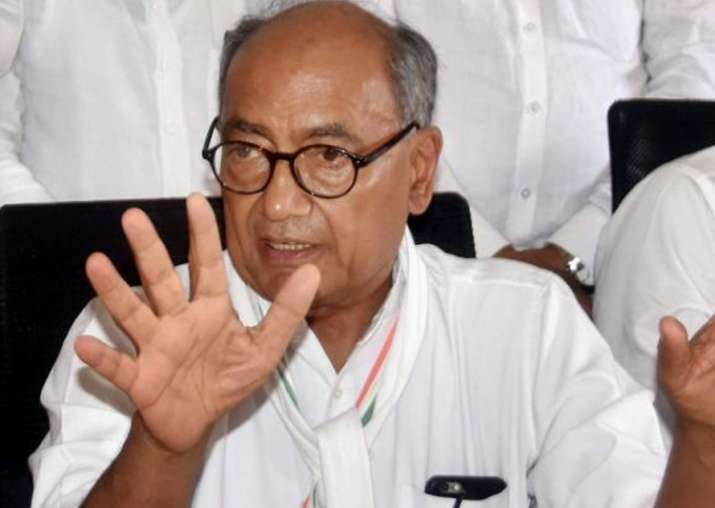 The Bharatiya Janata Party (BJP) today lashed out at senior Congress leader Digvijaya Singh for retweeting a tweet with abusing language against Prime Minister Narendra Modi and demanded an apology from the grand old party. 
BJP spokesperson GVL Narasimha Rao said that opposition leaders like him have 'degenerated into abusive trolls' after repeated electoral drubbings. 
"Singh's crass comments demonstrate the degeneration of a party that prides itself on a great legacy. These comments amount to insulting 130 crore people of India whose mandate is vested in the Prime Minister," Rao said. 
"The Congress will have to publicly apologise for the filthy abuse of its front-ranking leaders who in the wake of repeated electoral drubbings have degenerated into abusive trolls on the social media," he added.
Earlier in the day, Digvijaya Singh had stoked a controversy after retweeting a tweet that used abusive language against the Prime Minister. Singh, who was badly trolled on the social media for his tweet, later clarified that he only retweeted a post and that 'it was not his tweet'.
"Retweets are never endorsements. This is the basic principle of Twitter. I have said it is not mine. I have disowned it. I have not used those words," he clarified, adding that 'my tweet does not endorse this'. 
"My words are that he is the best in the 'art of fooling'. Is it abusive?" he added.