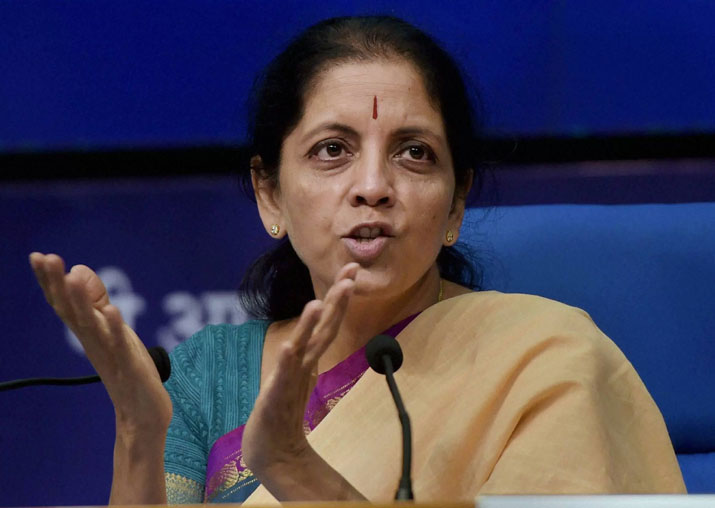 Senior BJP leader Nirmala Sitharaman on Thursday blamed the UPA government for the Rs 11,500 crore fraud in the Punjab National Bank (PNB) involving diamond merchant Nirav Modi.
"This happened in UPA's time and has been kept suppressed. It is their gift. In fact, we have brought it out. There will be action definitely," the Defence Minister told reporters here.
Sitharaman said the BJP government had been exposing out UPA scams one by one. 
Earlier today, the Congress had said that a whistleblower had alerted the government in 2016 about the Rs 11,500 crore banking fraud by fugitive diamond merchant but PM Narendra Modi and Finance Minister Arun Jaitley ignored the tip.
Congress spokesperson Randeep Surjewala said whistleblower Hari Prasad had written to the Prime Minister's Office as early as July 2016, alerting the government about the "biggest bank loot scam in 70 years" in independent India.
Surjewala also asked Prime Minister Modi what the fugitive billionaire was doing with him at the World Economic Forum in Davos in January.