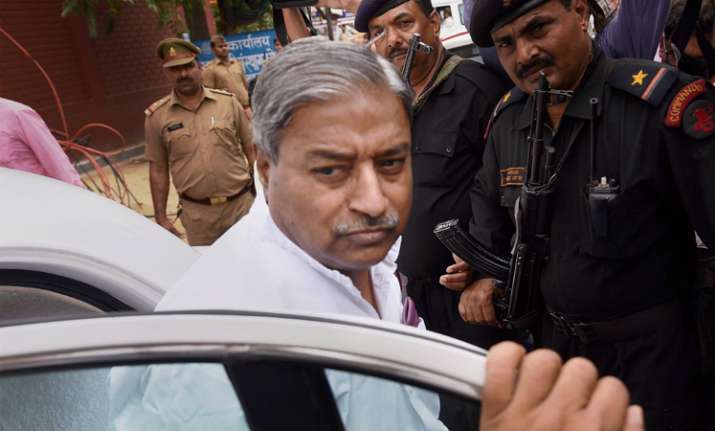 The Taj Mahal was once a temple which was destroyed by Mughal emperor Shahjahan to build a mausoleum for his wife, Bhartiya Janata Party (BJP) MP Vinay Katiyar claimed on Wednesday. 
The senior BJP leader said the Taj Mahal, the white-marble mausoleum of Mughal Queen Mumtaz Mahal, was Lord Shiva's temple called 'Tejo Mahal' which was converted into a mausoleum by Shahjahan. He, however, added that he does not want the monument as famous as this, which is among the wonders of the world, to be demolished. 
He also has no objection to Uttar Pradesh Chief Minister Yogi Adityanath visiting the Taj Mahal to review tourism schemes. 
His remarks come a day after Adityanath said the Taj Mahal was built by "blood and sweat of Indians."
"It was Tejo Mahal, Lord Shiva's temple, where Shahjahan buried his wife and turned it into a mausoleum," Katiyar said. 
"It was constructed by Hindu kings, the rooms and carvings there prove that it was a Hindu monument... it has also been termed as one by historian PN Oak," he said about the Taj. 
Katiyar said like a Shiva temple, water drips from the ceiling in the Taj Mahal, which is not a case in any mausoleum anywhere and is like that only on a Shivlinga. 
"It was a famous monument and was grabbed by Shahjahan," Katiyar said. 
"It was our temple but was made a mausoleum as they had more power. But it is a grand monument and national heritage... people come to see it and so it should be kept safe and secure," he said. 
Katiyar, the founder-president of Bajrang Dal, youth wing of the Vishva Hindu Parishad (VHP), had been in the forefront of the Ram temple movement of Ayodhya. 
Taj Mahal not destroyed only because it has global attention, says Azam Khan
Responding to Katiyar, Samajwadi Party leader Azam Khan said the Taj Mahal was not destroyed like the Babri Masjid only because it has international attention on it.
"If the Babri Masjid could be destroyed with dynamite because people believe it is a temple, then no place of worship in the country is safe," said Khan, referring to the demolition of 16th century mosque on December 6, 1992.
"There was at that time a high court and Supreme Court stay on the case to do with the temple-mosque issue...Still the mosque was destroyed. I firmly believe that the Taj Mahal too was set to meet that same fate....But because there is so much international attention on it, it still stands," he said.
The fresh controversy surrounding the Taj Mahal arose after Uttar Pradesh BJP MLA Sangeet Som questioned the Taj Mahal's place in history and said the presence of Mughals in India's history is "unfortunate". 
A day later, Yogi responded by saying that the Taj Mahal was made by the blood and sweat of "Bharat Mata's sons" and its protection was the responsibility of the Uttar Pradesh government. 
"It is immaterial as to who and how the Taj Mahal was built... It was made by the sweat and blood of Bharat Mata's sons," the chief minister said on Tuesday.
(With PTI inputs)