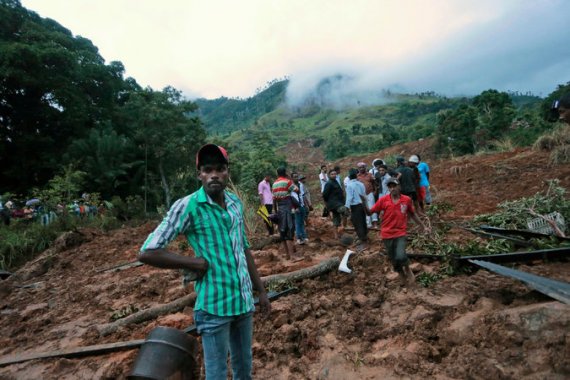 United Nations: UN humanitarian agencies are on standby to help Sri Lanka after heavy rains caused landslides, an official said.
"The National Disaster Management Centre reports that at least six people have died, 300 people are missing and 150 houses are destroyed," UN spokesman Stephane Dujarric said at a daily news briefing here Wednesday.
"OCHA (Office for the Coordination of Humanitarian Affairs) is in close contact with this center and stands ready to support as requested," Xinhua quoted Dujarric as saying.
"The Sri Lankan Red Cross Society has mobilised first aid teams, while the World Health Organisation is supporting the Sri Lankan ministry of health's efforts to assist the affected communities," he said.
The landslide hit a village in a hilly area at Badulla in central Sri Lanka after days of heavy monsoon rains. More than 100 people are believed to have been killed Wednesday as it buried scores of houses, and the toll is likely to rise, reports said.