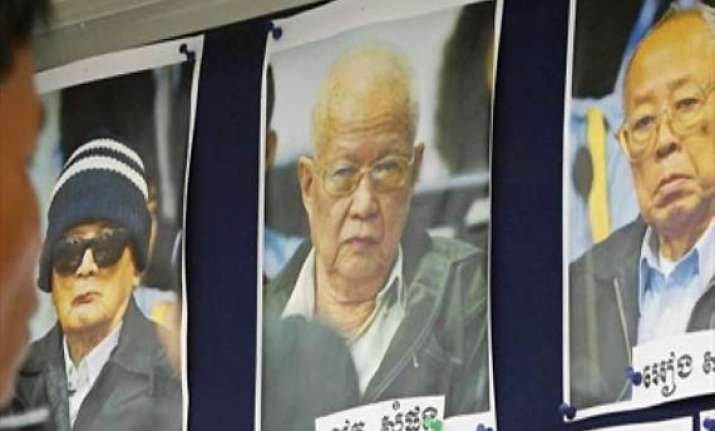 Phnom Penh, Nov 21: Three top Khmer Rouge leaders went on trial for genocide at a UN-backed tribunal in Cambodia today accused of "brutality that defies belief" during a reign of terror that left up to two million dead. 

More than three decades after the "Killing Fields" era, hundreds of Cambodians packed into a Phnom Penh courtroom to hear the opening statements, seen as a key moment in the still-traumatised nation's quest for justice. 

Defendants "Brother Number Two" Nuon Chea, ex-head of state Khieu Samphan and former foreign minister Ieng Sary have denied charges of genocide, war crimes and crimes against humanity.

The regime's most senior surviving members appeared to listen intently to the accusations made against them relating to the communist movement's 1975-1979 rule.

"The Communist Party of Kampuchea turned Cambodia into a massive slave camp, reducing an entire nation into prisoners living under a system of brutality that defies belief to the present day," said Cambodian co-prosecutor Chea Leang in her opening address.

Regime survivors, monks, students and former cadres were among those who filled the public gallery, while parts of the long-awaited proceedings were broadcast live on television.

"It's a major milestone that finally this trial has started," said court spokesman Lars Olsen. "Many people never thought it would happen."

Nearly 4,000 victims are taking part in the legal process.

"I feel very happy. I came here because I want to know the story and how it could have happened," said 75-year-old farmer Sao Kuon, who lost 11 relatives under the Khmer Rouge.