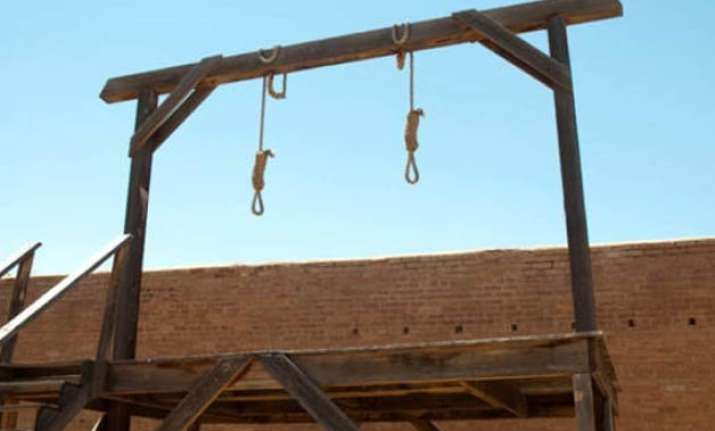 Islamabad: Pakistan today hanged another nine prisoners convicted of murders, bringing the total number of executions to more than 260 since December when the government ended its six-year moratorium on the death penalty following the Peshawar school carnage.
Despite criticism by the international and local right groups, the executions were carried out in jails of Lahore, Attock, Faisalabad, Sargodha and Bahawalpur in the country's largest Punjab province.
A provincial Home Department official confirmed the executions.
"Three men were executed in Attock, two each in Lahore and Faisalabad and one each in Bahawalpur and Sargodha," he said. All condemned prisoners executed today were convicted of murders. Last week, 20 persons were executed in various jails.
Pakistan started execution in December, 2014, after Taliban attacked an army-run school and killed 150 people, mostly students. Since then, over 260 people have been hanged.
There are over 8,000 death-row prisoners in Pakistan. The executions have come under intense criticism from the UN, the EU and several local and international rights groups.
Pakistan has refused to stop them, saying the executions act as a deterrence to militancy. Most of those hanged since December, however, were not terrorists but convicted of murders.