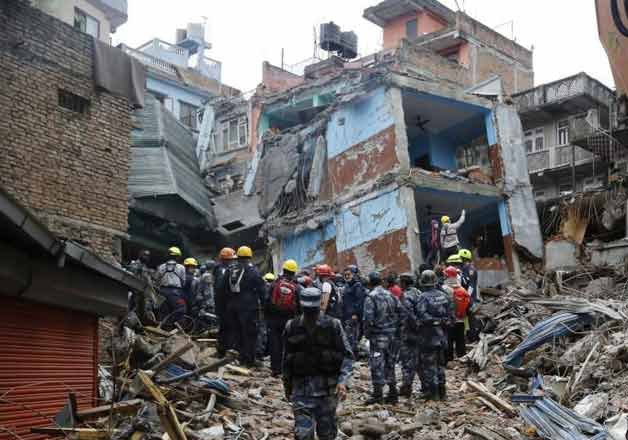 Kathmandu: The toll from the April 25 devastating earthquake that was followed by several aftershocks, including a powerful one on May 12, has reached 8,567 as of Sunday afternoon, according to the latest updates made available by Nepal's ministry of home affairs.
Sindhupalchowk is the worst-hit zone in terms of human casualties with 3,423 deaths so far. Similarly, 1,214 have been killed in Kathmandu, 1,045 in Nuwakot, 728 in Dhading, 579 in Rasuwa, 414 in Gorkha, 326 in Bhaktapur, 318 in Kavre, 181 in Lalitpur and 154 in Dolakha.
The number of the injured has passed 22,000. A total of 488,788 houses of the general public were completely destroyed while 267,282 houses were partially damaged by the earthquake.
Two aftershocks rocked the central region on Sunday. With these tremors, the number of aftershocks following the April 25 earthquake has reached 240 so far.
According to the National Seismological Centre, the 239th aftershock measuring 4.4 on the Richter scale struck at 5 a.m, with Dolakha as its epicentre while the 240th one rocked the central region at 11.30 a.m., with its epicentre in Ramechhap district.
The devastating April 25 earthquake measuring 7.9 on the Richter scale has been followed by 240 aftershocks of above-4 magnitude so far.