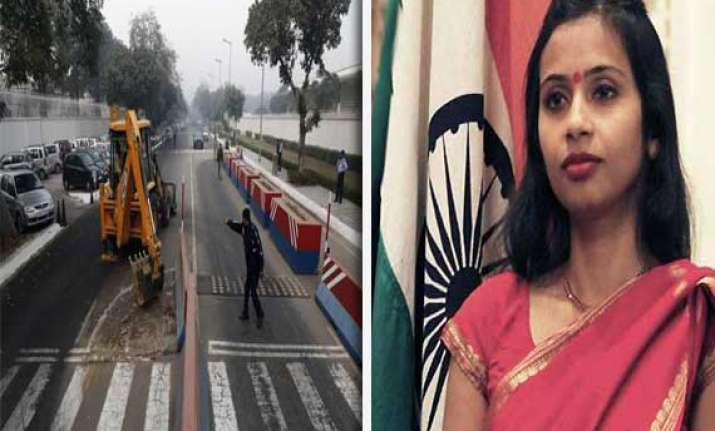 Washington: Amid rising tensions over the arrest and "barbaric" treatment of an Indian diplomat in New York, the US stuck to its guns saying it acted "appropriately" and demanded restoration of security for its missions in India.
Even as it spoke of a "broad and deep friendship" and an "important relationship" with India, US officials Tuesday expressed no regret, leave aside an "unconditional apology" demanded by India over the arrest and alleged strip search of Devyani Khobragade.
Reacting to a slew of retaliatory measures taken by India in response to the treatment of Khobragade, India's deputy consul general in New York, the State Department spokesperson Marie Harf said "an isolated episode" should not "impact the bilateral relationship."
According to Indian officials, Khobragade, 39, was strip-searched, cavity-searched and swabbed for DNA after her arrest in New York on charges of visa fraud last Thursday, then confined with hardened drug criminals before being released on a $250,000 bail.
India's national security adviser Shiv Shankar Menon has called the treatment "despicable and barbaric."
"We understand that this is a sensitive issue for many in India," Harf said. "Accordingly, we are looking into the intake procedures surrounding this arrest to ensure that all appropriate procedures were followed and every opportunity for courtesy was extended."
So far there is nothing to indicate that "anything but appropriate measures were followed" Harf said. "But again, we don't want this to negatively impact our bilateral relationship, and we'll keep talking about it with them on the ground and here," she said.