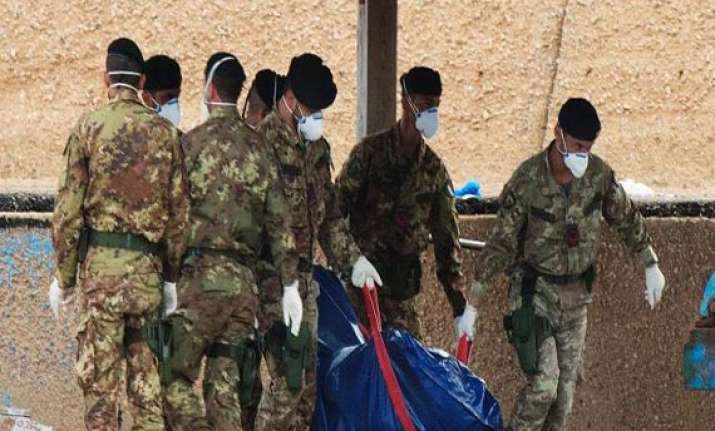 Rome : The current death toll in Italy shipwreck tragedy stands at 302 after four more bodies were recovered.
The vessel sank last Thursday a half mile from the Mediterranean island, located between Sicily and Tunisia.
The vessel was carrying Somali and Eritrean illegal migrants.
Coffins of  migrants are lying in long rows inside an airport hangar. Italian Prime Minister Enrico Letta visited the airport and paid tribute to the victims on Wednesday.
The president of the European Commission, Jose Manuel Durao Barroso, and the EC's home affairs commissioner, Cecilia Malmström, joined Letta for the visit.
Some of the 155 survivors of the tragedy said the vessel was carrying 518 people when it departed from Libya's coast, although others say dozens more were on board and that 50 additional bodies may still be found in the ship's hold.
The boat's engine reportedly went dead off Lampedusa's coast after 13 days at sea, and the migrants inadvertently set it on fire in a bid to attract the attention of passing ships.
The vessel then capsized when most of the migrants moved to one end to escape from the blaze.