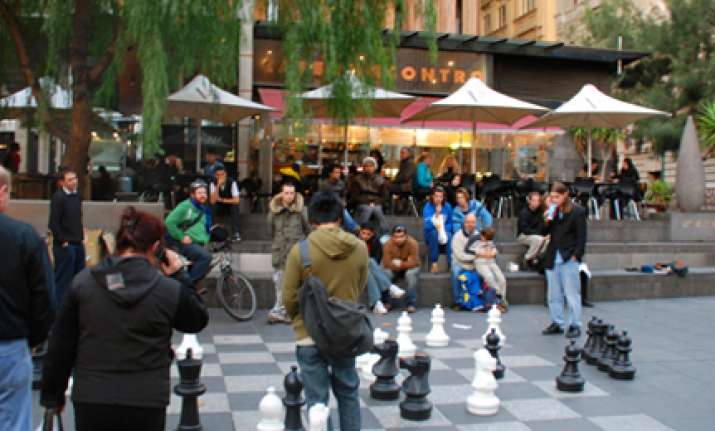 Melbourne, Oct 1 :  A 22-year-old student from Punjab was today sentenced to life imprisonment by an Australian court for murdering two Indian brothers, who were sharing a flat with him in Perth, over a 310-dollar rental bond dispute.
Jagdeep Singh was sentenced by the Perth Supreme Court Justice John McKechnie to life in prison with a minimum 20-year term after he pleaded guilty to killing Navdeep Singh (20) and Kawaldeep Singh (19) on February 11.
The convict, who will be serving the imprisonment on both murder counts concurrently, will not be eligible for release until 2030.
Earlier, the court heard how Jagdeep stabbed the two brothers after getting drunk.
He shared a two-bedroom flat in Morley in Perth's north with the brothers and three others, but was asked to move out as the landlord thought the flat was too crowded. All the flatmates, who were on student visa, were from  Punjab.
Prosecution lawyer Justin Whalley told Justice McKechnie that Jagdeep, a hospitality course student, wanted 310 dollars in bond money from Navdeep so he could arrange another flat.
After failing to get it, he went to the flat with a knife and stabbed both brothers, inflicting deep abdominal wounds that led to their death.
Navdeep made it to a nearby St John Ambulance depot and was taken to Royal Perth Hospital for emergency surgery but he later died.
Jagdeep, who was arrested for the crime, admitted to police that he had stabbed the brothers.
His lawyer Curt Hofman said that before his client went to the flat with the knife he had consumed half a bottle of Canadian Club whisky and that had impaired his judgement.
"It's probably a key factor, he's not used to consuming this substance," he said, adding Jagdeep thought he was being bullied by Navdeep and needed to regain his respect after being told it would take at least a week to get the bond money to him. "It's fair to say he stewed over this as being an unjust arrangement."
Hofman said his client was known as a very mild-mannered man. A psychological report indicated alcohol had helped trigger Jagdeep to take violent action over his grievance.
Hofman said Singh was from a good middle-class family in Punjab and had been financed out to Australia to study.
However, Whalley told the court that the parents of the deceased had sold a house and land to pay for their study in Australia in the hope they would return to support the family. What they got was a violent death far from home, he said.
Whalley said life imprisonment with a substantial minimum term was required to reflect the seriousness of a double murder. PTI