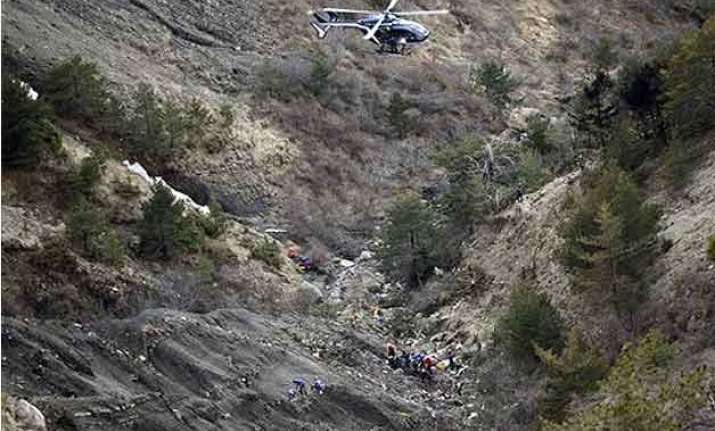 Berlin: The captain who was locked out of the cockpit of the Germanwings plane which crashed in the French Alps was using an axe to enter in to the cockpit again reported German daily Bild.  Earlier, The New York Times revealed early Wednesday that one of the pilots had been locked out and could be heard banging on the door to get back in.
Co-pilot Andreas Lubitz appeared to have on purpose flown the plane into the side of a remote mountain after locking the captain out of the cockpit, French officials have said, which  killed 150 people including  the co-pilot Andreas Lubitz.
The cockpit flight recorder  which was recovered by the investigating agencies showed that the captain repeatedly knocked and tried to get back in as the plane before  it went into its deadly descent, French prosecutors said.
The German daily reported that the captain also tried using an axe to break down the cockpit's armoured door.A spokesman for Germanwings confirmed to a news agency that there was an axe on the ill fated plane however this could not be immediately confirmed.
Such a tool is "part of the safety equipment of an A320," the spokesman told Bild.Meanwhile, Police have searched the homes of co-pilot Andreas Lubitz in two German cities in search of an explanation for why he may have crashed a passenger plane into the French Alps, killing all 150 people on board.
Co-pilot may have hid illness from employers
Meanwhile  AP has reported that German prosecutors say they have found evidence that the co-pilot of the Germanwings plan which crashed in the French Alps appears to have hidden evidence of an illness from his employers.
Prosecutors in the western city of Duesseldorf say they seized medical documents from the home of Andreas Lubitz that indicate "an existing illness and appropriate medical treatment."
Prosecutor Ralf Herrenbrueck said in a statement Friday that torn-up sick notes for the day of the crash "support the current preliminary assessment that the deceased hid his illness from his employer and colleagues."
He said the search of Lubitz's home revealed no suicide note or evidence of any political or religious motivation for his actions.