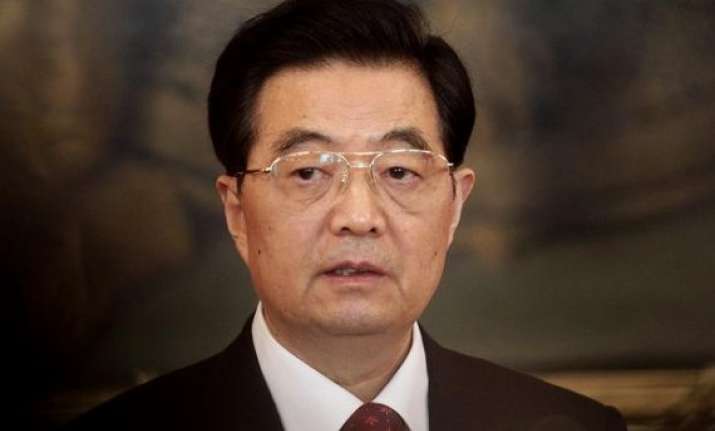 Beijing: A top aide of former Chinese president Hu Jintao is under probe for alleged "serious disciplinary violation", becoming the latest top Communist Party leader to face corruption charges under the sweeping anti-graft drive launched by President Xi Jinping.  Ling Jihua, head of the ruling Communist Party's United Front Work Department and national political advisor, is under investigation for "suspected serious disciplinary violation", Xinhua news agency reported today, without giving further details.
The authorities said the 58-year-old leader was being investigated for disciplinary violations, which usually refers to corruption.
The Communist Party of China (CPC) Central Commission for Discipline Inspection, the anti-graft body, announced the investigation in a brief statement today.  Ling was virtually the Chief of staff of Hu, who retired last year after a 10 year long stint in power.  
According analysts, the investigation against Ling shows that President Xi is secure enough to probe even the trusted advisers of his predecessor Hu. They also say the action against Ling could be a setback to the former president.  Ling, who was a personal aide to Hu, found himself in the media spotlight and mired in controversy after his son Ling Gu died after crashing a Ferrari in Beijing with two nude or half-dressed women in March 2012.
Ling was accused of covering up the scandal.  The accident, which occurred just three days after another top party official Bo Xilai was sacked as Chongqing party chief, triggered the downfall of Ling and his allies.  Many of Ling's other associates and relatives, including another brother Ling Zhengce, are also being investigated for graft charges.
It is to be seen whether investigations against Ling and subsequent prosecution will implicate other senior officials also.
Several senior Chinese officials, including some of the top Generals of the Chinese military, have been held for corruption in the anti-graft campaign initiated by President Xi in the last one year.
Xi's campaign aimed at restoring the sagging image of over six decades of CPC rule for the first time started targeting top retired leaders discarding long standing practice of not to prosecute those superannuated officials.  
Zhou Yongkang, an ex-security czar and one of China's powerful leaders in the previous Hu's regime, was arrested and expelled from the party earlier this month on charges ranging from corruption, adultery to leaking state secrets.  Zhou was the ninth-ranking member in the nine-member Standing Committee of the CPC headed by former President Hu.