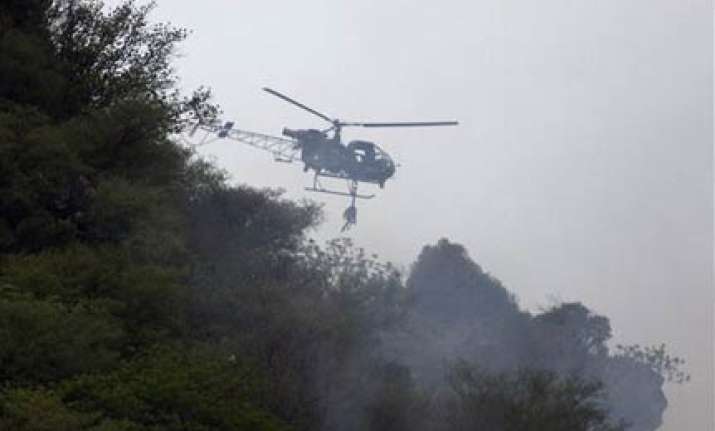 Kathmandu: A small private airliner ferrying trekkers to the Everest region crashed in heavy downpour near the Nepalese capital killing all 14 people on board, including four Americans, one Japanese and a British national.
"There were no survivors," a Nepalese Tourist Board official said.
The ill-fated Agni Air Dornier with 11 passengers and three crew members had taken off from Kathmandu and was bound for Lukla airstrip, gateway to the Everest region, when bad weather forced it to turn back, the official said.
While, on way back, the Dornier aircraft crashed near Shikhapur village about 80 kms south of Kathmandu in heavy rain, breaking up into number of pieces, Local Police Chief Ram Bahadur Shrestha said.
Rescue teams and helicopters could not reach the crash site immediately due to bad weather, remoteness of the region and flooding caused by heavy rains.
 Government spokesman Jayamukanda Khanal said rescue teams were trying hard to reach the spot, which had no road links.
Lukla, which is used by trekking groups and expeditions to Mt Everest, has a 550-metre-long sloping airstrip which is perched at a height of 2,757 metre and is considered one of the most difficult landings in the world.
It has been a site of number of air accidents. A twin Otter crashed at the airstrip in 2008, killing all the 18 people on board. PTI