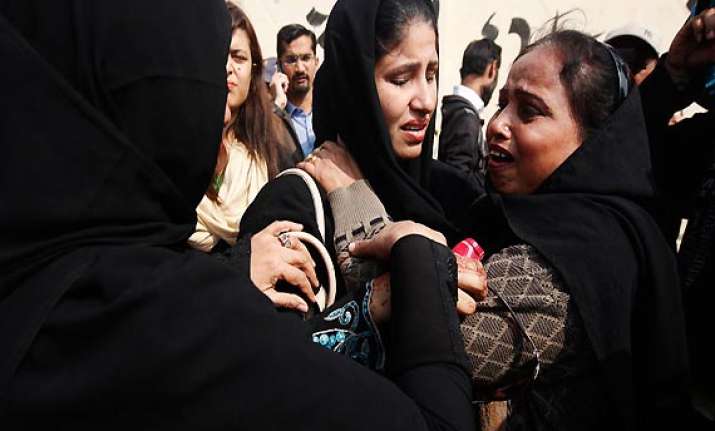 Islamabad: At least eleven security personnel and a child were killed Saturday in an attack on a vehicle protecting a polio team in Pakistan's Khyber tribal region.
Some of the people injured in the attack in Jamrud district are said to be in a critical condition and the death toll is expected to rise, reported the Dawn online.
Nasir Khan, assistant political agent, confirmed that nine members of the Khasadar forces were killed in the attack which also damaged two of their vehicles.
The incident occurred when an anti-polio campaign was under way in the district.
The attack was followed by a gunbattle between the security personnel and militants.
Pakistan is one of three countries in the world that continues to be affected by polio.
The rampant attacks on the polio teams across the country have severely affected the anti-polio campaign.