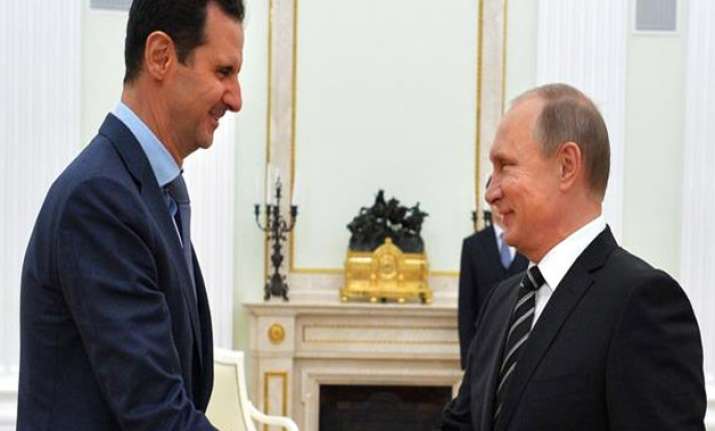 Moscow: Russian President Vladimir Putin on Sunday congratulated his friends and Syrian President Bashar al-Assad for re-taking the ancient Syrian city of Palmyra.
"In a telephone conversation with Syrian president, Putin congratulated his counterpart on the liberation of the city of Palmyra from terrorists and noted the importance of preserving this unique historic site for the world culture," Kremlin spokesman Dmitry Peskov said.
Assad thanked Putin for the assistance of Russian air groups, noting that "such successes as liberation of Palmyra would be impossible without Russia's support."
Meanwhile, Putin reaffirmed that Russia would continue supporting Syrian authorities in the anti-terrorism fight, despite withdrawal of Russia's main air forces contingent, which started March 15 after Russia's anti-terror airstrike campaign of over five months in Syria at the request of Assad.
Syria's Palmyra city fell to militants of the Islamic State (IS) extremist group in May last year and the Syrian army started a broad offensive to recapture it several days ago.
Palmyra contains the monumental ruins of a great city that was one of the most important cultural centres of the ancient world.
A statement of Syrian army said the recapture of the ancient city took place with the help of the Russian and Syrian air force.