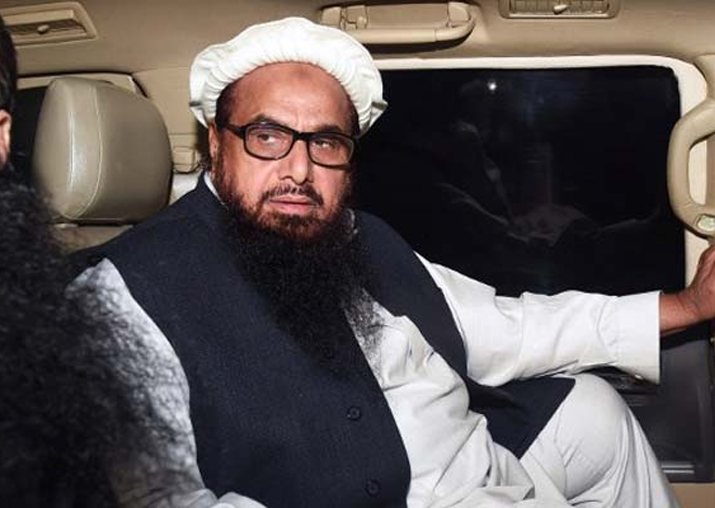 Pakistani authorities on Sunday withdrew terrorism charges against the mastermind of 2008 Mumbai terror attacks Hafiz Saeed and his terror group Jamaat-ud-Dawa (JuD).
The development becomes significant as it paves way for the possible release of the UN, US and India designated terrorist.
On Saturday, Home Department of the Punjab government told a review board of the Supreme Court that the provincial government did not include charges of terrorism in the new order for Saeed and his four aides.
The government had also withdrew its request for extending the detention of Saeed under the anti-terrorism law.
On January 31, Saeed and his aides were detained by the Punjab government for 90 days under the Anti-Terrorism Act 1997. They have been under house arrest since then.
"The provincial government does not require extension to the detention of Saeed, his aides - Abdullah Ubaid, Malik Zafar Iqbal, Abdul Rehman Abid and Qazi Kashif Hussain - under the anti-terrorism law. Therefore it requests the board to accept withdrawal of extension to detention of Jamaat-u-Dawah leaders," an official of the Home Department of Punjab government said.
According to reports, the board accepted the government's plea and disposed of the matter.
Explaining as to why the government withdrew its application, the official said that since the government has extended the detention of Saeed and four others till October 24 under the Maintenance of Public Order Ordinance 1960 it does not require to have them house arrested under the anti-terrorism law.
The JuD has already been declared as a foreign terrorist organisation by the United States in June 2014. The JuD chief carries a reward of $10 million announced by the US for his role in terror activities.
With PTI Inputs