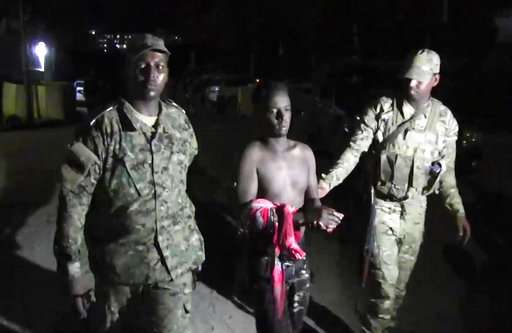 A suicide bomb attack on a Mogadishu restaurant claimed lives of at least eight people on Wednesday.
According to Xinhua, police officer Mohamed Nur confirmed the attack that led to the killing of 12 people.
"We can now confirm eight people were killed in the bomb attack. The attackers used a vehicle loaded with explosives and rammed into the restaurant," Nur was quoted as saying.
The explosion also hit Pizza House which is located opposite to Posh Restaurant. The two restaurants are frequented by government officials and young people.
A witness said the explosion was huge and could be felt from a distance.
Heavy gunfire could be heard as gunmen fought inside the restaurant, frequented by local youth and public servants.
No group has claimed responsibility for the attacks but Al-Shabaab terrorist group has been behind similar attacks in the capital.
(With IANS inputs)