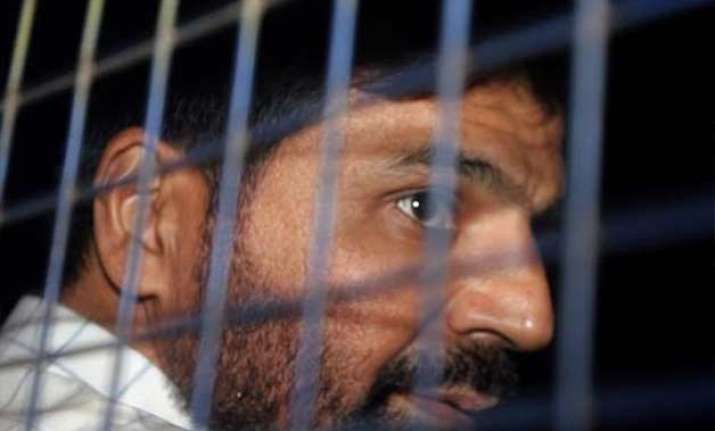 The Supreme Court today refused to put a stay on execution of Yakub Abdul Razak Memon, the lone death row convict in 1993 Mumbai blasts case. Now all the legal remedies for Memon to escape the gallows has exhausted.
Memon will now be hanged in Nagpur jail tomorrow morning at 7 am on his 54th birthday.
After his death warrant was issued, controversies erupted and many argued leniency for the convict saying he had surrendered out of his own conscience.
On July 28, 1999, exactly five years after his "arrest" he wrote a letter to then Chief Justice of India saying he had surrendered and his much publicised arrest was a big lie.
Here is the full transcript of the letter:
                                                                                                       Yakub A.R. Memon
                                                                                                        No. 10 Barrack
                                                                                                        Arthur Road Prison
                                                                                                        Mumbai – 400011
                                                                                                        Dated:- 28th July 1999

To,
The Honourable
Chief Justice of India
New Delhi
Honourable Sir,
                      It is about 3 am at the moment. For the past 5 years I am unable to sleep on this particular night. I put my feet on India exactly 5 years ago at this particular time. I was very happy and relaxed. Because after about 18 months of hardwork patience and struggle, I achieved this feat. It was difficult and risky adventure.
                      I was shown arrested at New Delhi Railway station on 5th August 1994, with lot of publicity and thumping of desk in Parliament. Simply speaking it is a big lie. I have surrendered about my humble effort and sacrifice. This case being mammoth in all respect will take considerable time. Till then my life is ruined.
                     Therefore I request you to grant me suitable relief from this unbearable punishment,
                                                                                                  An undertrial under your custody
                                                                                                 28/7/1999
                                                                                                 (Yakub Memon)