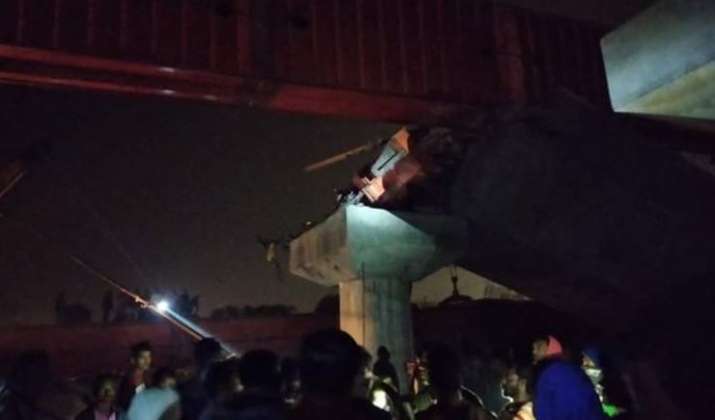 Two dead and five injured after a portion of an under-construction bridge collapsed in the Baishnabnagar area of Malda district on Sunday evening. The incident occurred when a girder of the second Farakka bridge gave away around 8 pm. According to the police, more workers are feared to be trapped under the debris.
The two deceased people were the labourers, working for the construction of the bridge.
The injured admitted to Malda Medical College and Hospital, are under treatment. The condition of all seven persons is critical.
Personnel of the disaster management department, Malda, are conducting the rescue operation. The cause of the mishap is yet to be ascertained.
(With inputs from PTI)
ALSO READ | One dead, eight injured after roof of building collapses in Delhi
ALSO READ | One hurt as gallery of residential building collapses in Thane