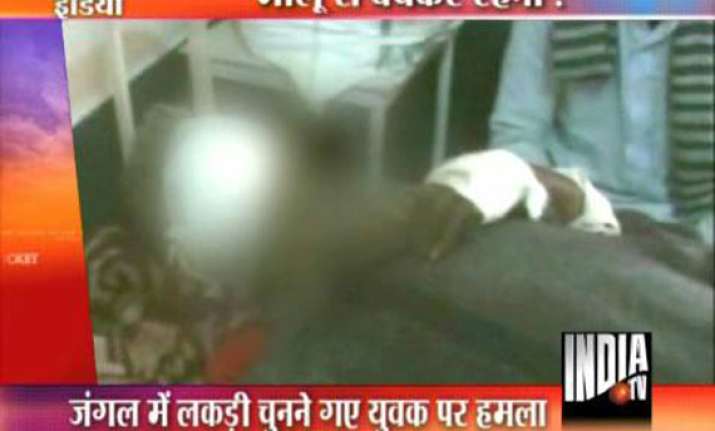 Pilibhit, UP, Jan 9 : Two villagers collecting wood for fuel near a forest here were attacked by a bear on Sunday and have been hospitalized.
 
Vikas Mandal, 45, was collecting wood  near a forest in Mala range, when a female bear hiding with her offsprings, suddenly attacked him.
 
Hearing his cries, the villagers tried to shoo off the bear. Vikas has been admitted to the district hospital, where his condition is serious.
 
The other incident involved 30-year-old Kalicharan. The bear damaged his eyes, nose and ears. He has been hospitalized.
 
Local District Forest officer V K Singh blamed the villagers for going near the habitat of wild animals for collecting wood. The forest department has promised to give compensation.