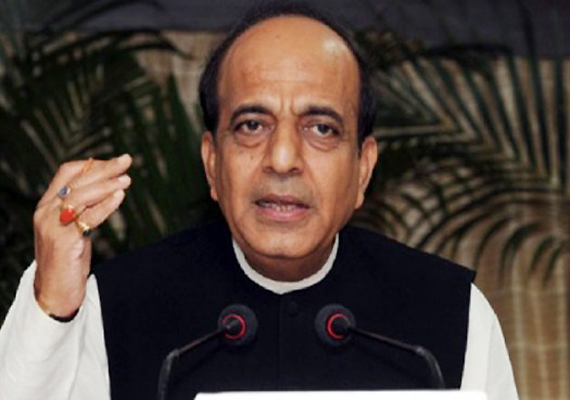 New Delhi, Mar 14: Trinamool Congress today put Railway Minister Dinesh Trivedi on notice that it may replace him if he does not not roll back the hike in passenger fares proposed by him in the railway budget.

Sudip Bandopadhyay, Leader of the 19-member Trinamool group in the Lok Sabha, told PTI that a delegation of party MPs would meet Prime Minister Manmohan Singh tomorrow to press for a roll back of the fares which was opposed by the party supremo Mamata Banerjee.

The party would also move cut motion against the fare hike, he said.

"We may propose another name for railway ministry," he said.

However, Bandopadhyay hoped that Trivedi, who belongs to his party, would abide by the party directive and roll back the fare hike.

Bandopadhyay said, "we feel that this (hike) is anti-people policy. If necessary, we will move cut motion on the issue."

He said the party was not not in a mood to compromise on the issue at all. Trivedi, he said, represents Trinamool Congress in the government.

"We feel that some forces are trying to provoke from behind the scenes and we will expose them at the appropriate time."

Bandopadhyay said everyone should know that Trinamool is united and committed to its leader Mamata Banerjee. Those who do not not abide by the party directive may quit the party. "We have no no feelings for them," Bandopadhyay said.

As leader of the Parliamentary Party, Bandopadhyay said he has communicated to Trivedi that the hike should be rolled back and reminded him that he was in that position because of the party.

Bandopadhyay said all the Trinamool MPs will hold a dharna in Parliament House complex tomorrow on the NCTC and fare hike issues.