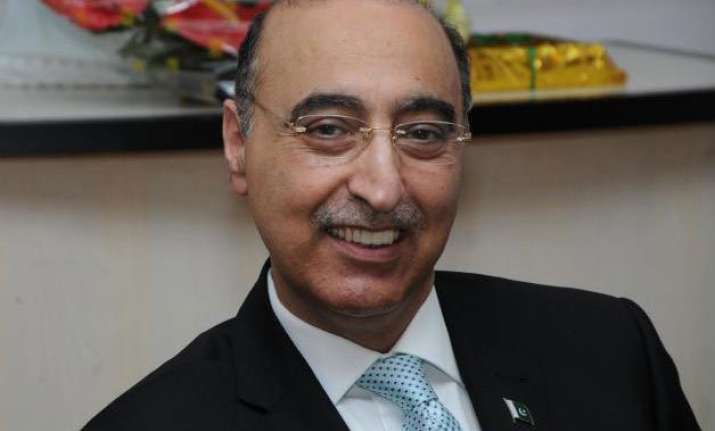 Lucknow: Pakistan's High Commissioner to India Abdul Basit today termed terrorism as "a big issue" and peace in "mutual interest" of the two countries that could be achieved through dialogue.
He also pitched for economic ties between India and Pakistan to go beyond trade to mutual investment.  "Terrorism is a big issue. We have suffered a lot in the last 35 years and lost as many as 50,000 lives. It's a common challenge," Basit said during an interactive business meeting organised by industry body FICCI.
"If you have faced it in Mumbai, then we too have faced it. If you have complaints, then we too have our own," he said.
He said after Afghanistan, Pakistan had suffered the most because of terrorism.
Acknowledging the "complex" relations between the two countries, he said,"Peace is of mutual interest and can be achieved through dialogue... (but) there has been no dialogue for almost a year."
The top Pakistani diplomat in India said political inhibitions, doubts and trade barriers had resulted in "minuscule" trade between the two neighbours.  He stressed upon the need for greater "inter-dependence" for the economic ties to be sustainable.  In the absence of inter-dependence, Basit said," it may continue for a while, but it will not sustain for a long period."
"It's a slow process. One would like to change things overnight, but I doubt if it could happen," he said, adding "agreements are signed, MoUs are signed, but at the end of the day they are not implemented."
"But still, I would say that since the end of cold war and (beginnnig of) globalisation, the two countries have come a long way," he said.