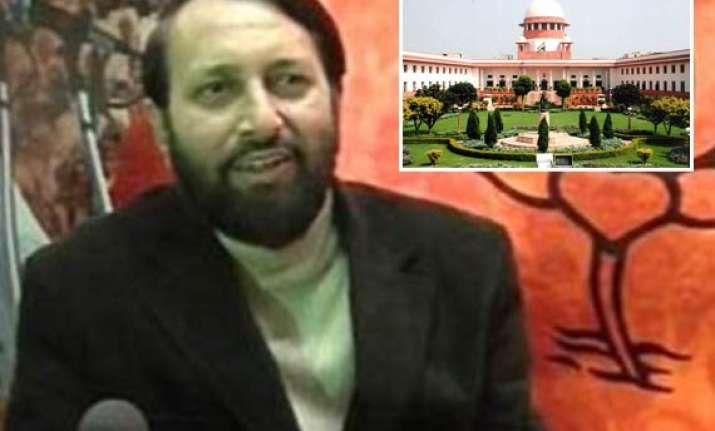 New Delhi, July 4 : BJP today welcomed the Supreme Court appointing a Special Investigation Team (SIT) to look into the black money issue, saying it came as a "slap in the face" of the UPA government for consistently failing to bring back the money stashed in foreign banks. 

"We welcome the Supreme Court decision to appoint a SIT on the Black money issue. This decision has fully exposed the government and the Congress. The government does not want to take any tough and honest measures to check corruption and black money. This decision is a slap in the face of the government," BJP spokesperson Prakash Javadekar said. 
"This decision is proof that even the court does not trust the government's intentions on tackling corruption," he said.

A SIT headed by retired judge B P Jeevan Reddy was today appointed by the Supreme Court to look into the matter. 
"The government has consistently failed to bring back Indian black money. This is because the government is merely engaged in cover-up. The government is trying to justify this by saying it has signed double taxation avoidance agreements with these countries," Javadekar said.

He demanded that the government should make the list of those having black money public and also reveal if it has an action plan to deal with this menace.  "We demand that the government should declare Indian Black money abroad as a national asset and also bring a Bill in the forthcoming monsoon session to deal with the problem," Javadekar said.

Meanwhile,  BJP leader L K Advani today said that his party is in favour of bringing Prime Minister within the ambit of Lokpal, noting that the 1998 and 2001 drafts prepared by NDA were clear on the issue.  In his latest blog posting, Advani said he had all along been in favour of keeping the Prime Minister within the purview of the Lokpal.

He said as Leader of Opposition in Rajya Sabha in 1988 he had signed a dissent note with some other prominent MPs against a draft Lokpal Bill prepared by the Rajiv Gandhi government.

"In the course of our examination of the Lok Ayuktas' functioning in the states we found that in several states, the Chief Ministers of those states also came within the purview of the Lok Ayukta. We have been strongly of the view that the office of the Prime Minister also should be similarly brought within the purview of the Lokpal," the dissent note stated. 
The senior BJP leader further states that the 1989 and 1996 drafts of the Lokpal Bill had the Prime Minister within the ambit of the ombudsman.

"The Lokpal Bills presented subsequently by NDA governments under Atal Bihari Vajpayee also covered the Prime Minister. I well remember that Atalji as PM was very insistent that the Prime Minister should not be kept out of the Lokpal's jurisdiction," Advani said.

The NDA had presented two Lokpal Bills- in 1998 and 2001. Both had the PM within the purview of the Lokpal.  Advani referred to yesterday's all-party meeting on the Lokpal issue convened by Prime Minister Manmohan Singh and said it was "unique" and "without precedent" as never before have political parties been so unanimous in criticising the government for its handling of the issue.

He said almost all MPs present at the meeting endorsed the views of Leader of Opposition in Lok Sabha Sushma Swaraj that the manner in which government dealt with the issue and by-passed Parliament is "totally indefensible". PTI