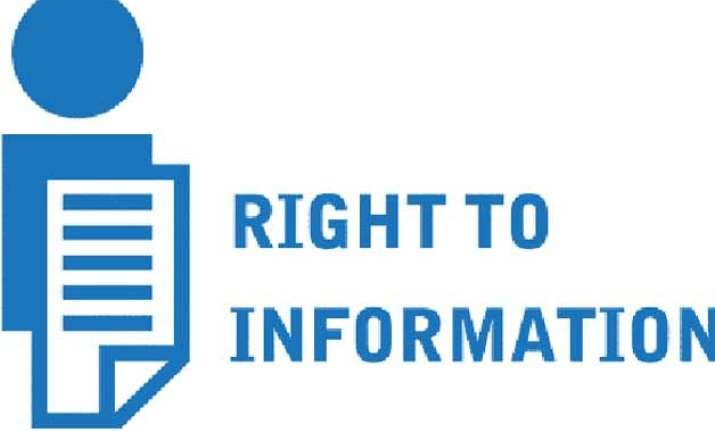 New Delhi: Right to Information Act enables every citizen of the country to get any information about any department, but police department of Baran, Rajasthan does not believe in it. In a recently surfaced case, not only the police denied the information sought by its own stenographer Ashfaque Mohammad, but it slashed eight salary increments and transferred him to a place 600 km from the district headquarters.  
A well decorated stenographer who had his own network of informers filed an RTI seeking information about officers' salary and residence. The officers had collected his phone call details to find out about his informers. The department denied the information and slapped him with five notices and stopped his eight annual salary increments.
This is not one of its kind cases in the country when the Right to Information has been denied by a government office. Since the Right to Information Act came into effect in 2005, it has been instrumental in unearthing many wrongdoings by government officials and departments. Sometimes information seekers are denied the information without any legal ground whatsoever. The departments seek various loopholes of RTI to withhold the information or sometimes just straightforwardly deny access to the information.
Sometimes even the information seekers are subjected to various troubles for asking the information.
A whistleblower, Ashish Chaturvedi, seeking information in the Madhya Pradesh Professional Examination Board (MPPEB) scam or Vyapam scam had brought to light the use of fraudulent means used in admissions in the Gwalior Medical College even before the scam broke in July 2013. He has received several threat calls and was later provided with police protection.
He also filed three separate applications with the office of the director of medical education (DME) in 2013, seeking details on fake students appearing in Pre-Post-Graduate (medical) entrance test between 2005 and 2012, but his efforts have not yielded any result. On February 25, the DME officials kept him waiting in their office for a long time and did not provide any documents even after State Information Commission (SIC) had directed the DME to provide the information.  
In another case, Inspector R J Shukla of Rajkot police,  who was also in charge of  public Information department, denied information sought under RTI to an applicant, Altaf Chichodara, not only once but thrice. He denied the information about the long working hours of police personnel, action taken against a woman sub inspector in a disciplinary case and then information about the government resolution on guidelines for filing a first information report.
Gujarat Information Commission (GIC) then slapped the inspector with a fine of Rs 11,500 for denying the information.
Some activists have dedicated their lives for bringing transparency in government departments using RTI. Many RTI activists, including policemen, have been harassed and even murdered for seeking information.
A Bhopal based environmentalist, wildlife and RTI activist Shehla Masood, was shot dead around on August 16 2011 by three persons. She co-founded RTI Anonymous, a service for whistle blowers for filing anonymous RTI applications with government departments without getting victimized. The case made major headlines at the time but her family is yet to get justice.
Amit Jethwa was another RTI activist and environmentalist who was killed for asking too many questions to the authorities. He was active in the protecting the Gir Forest area near Junagadh, Gujarat. He had filed several court cases against illegal mining in the protected area naming Dinu Solanki, a local BJP MP. On July 20, 2010, he was shot dead by assailants. The police later arrested Shiva Solanki, the nephew of Dinu Solanki. But police gave clean chit to the MP. The case was then handed over to Central Bureau of Investigation (CBI) that arrested Dinu for ordering the attack.
The government does not only trouble the RTI activist in their life but they do not even get justice after they are killed. Satish Shetty, a Maharastra based RTI activist who exposed many land scams in the state, was killed on January 2010. Months before his murder, he had exposed a large scale land scam by a real state firm IRB infrastructure. The police did not provide him any protection even after he received a number of threat calls. Five years have passed but the investigation for his murder has not yielded any credible result.
Lalit Mehta, Kameshwar Yadav and Niyamat Ansari are few of the many activists who laid their life in the fight of justice. Other than these names, hundreds of RTI activists have been threatened, harassed or even assaulted for asking questions and demanding transparency in the government departments.